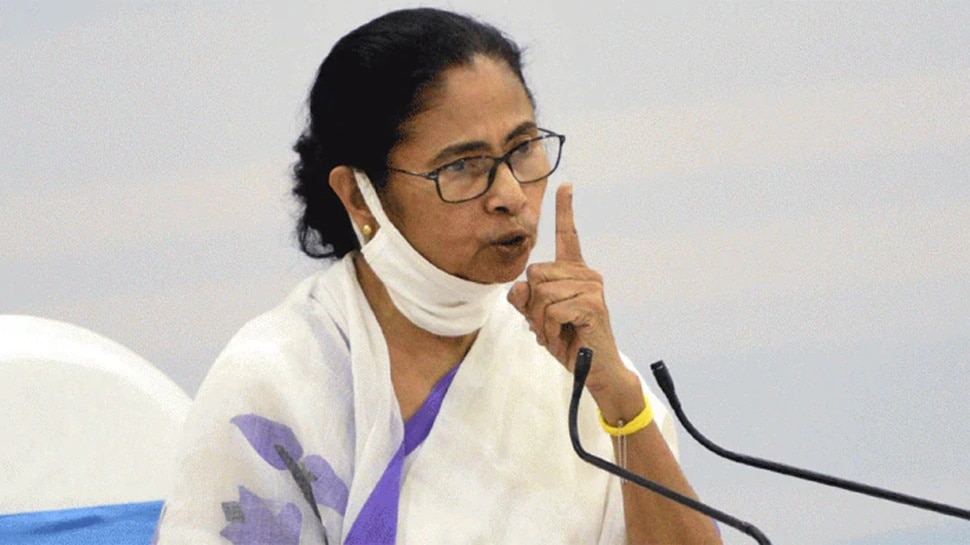 New Delhi There is a lot of panic in the politics of West Bengal these days. The Chief Minister of the state is stuck in Mamata Banerjee and Bharatiya Janata Party (BJP). In the past, Mamta had targeted the Bharatiya Janata Party and said that 'Chambal's enemies'. Today, Mamta has given a big statement about Rashtriya Swayamsevak Sangh (RSS).
'RSS does not believe in Hinduism'
West Bengal Chief Minister Mamata Banerjee has said, 'We do not believe in RSS Hinduism and we are not going to bow down to anyone'. Mamta has given this statement at an event organized in Kochner, West Bengal. They have said that we will wage a peace war with the Bharatiya Janata Party and will not let anyone's hooliganism run here.
VIDEO
Also read: Mamata Banerjee's big shock before election, Shubhendu Adhikari resigns
BJP counterattack
On the other hand, BJP has retaliated on Mamata Banerjee's statement. Senior leader Kailash Vijayvargiya has said, 'Elections in Bengal under the leadership of Mamata Banerjee will be in an atmosphere of fear and terror. President's rule should be in Bengal, otherwise the Election Commission should take responsibility that elections should be conducted in Bengal without fear. State government machinery should not be used in elections. Central machinery gets elections done.
Election Commission should ensure that free & fair elections, without any fear, should be conducted in West Bengal. For that, it's important that state administration machinery is not used. If police is involved, then fair polls are not possible: BJP Gen Secy Kailash Vijayvargiya pic.twitter.com/idAvANd3vx

– ANI (@ANI) December 16, 2020
Opportunistic in Mamta's party?
West Bengal Chief Minister Mamata Banerjee has alleged that the BJP is forcing Trinamool Congress leaders to join the 'saffron party'. Addressing a rally in Cooch Behar, Banerjee described those leaving the party as 'opportunists' and alleged that the BJP was using 'bags of money' to split the Trinamool Congress. He said, 'See the courage of BJP leaders that they ask our state president Subrata Bakshi to join the saffron party. BJP does not know political etiquette, it has no ideology. There are one or two opportunists (in Trinamool Congress) who are working for their benefit.
'Situation in Bengal similar to Iran-Iraq'
On the other hand, state president of BJP in West Bengal, Dilip Ghosh has said that due to increasing political violence, the law and order situation in the state has become 'worse than Kashmir' and is 'similar to Iran and Iraq'. He also accused the Trinamool government of delaying local body elections. Addressing a party meeting in Kolkata, he said, "If municipal corporation elections can be held in Hyderabad and Assam, why not here?" The situation is worse than Kashmir and similar to Iran and Iraq. Didi (Mamata Banerjee) has proved that the law and order of West Bengal is not conducive to conducting elections.
LIVE TV