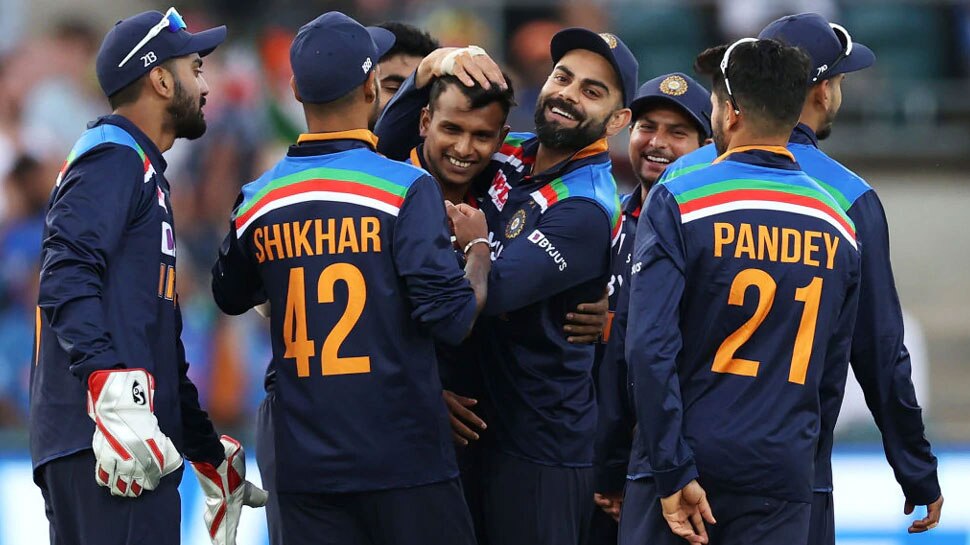 new Delhi: Sunil Gavaskar has taunted Virat Kohli. Indian captain and fast bowler T Natarajan has compared the conditions and alleged that there are different rules for every player in Team India.
Sunil Gavaskar said that during the India and Australia (IND vs AUS) Test series, T Natarajan has been forced to stay there (Australia) only as a net bowler, while limited overs. The series, of which he was a part, ended about a fortnight ago.
See also-PHOTOS: After Yuzvendra Chahal, these Indian cricketers may echo the shehnai
He said, 'A player, the rule will surprise. But of course he cannot speak about it, because he is new. This is T. Natarajan. The left-arm yorker fast bowler, who made a brilliant debut in T20 and Hardik Pandya shared the T20 series award with him for the first time.
Gavaskar said, 'Natarajan became a father for the first time during the IPL playoffs. He was taken directly from UAE to Australia and then, given his outstanding performance, he was asked to remain there for the Test series, but not as a part of the team, but as a net bowler.
Significantly, the BCCI has given Virat Kohli paternity leave, due to which he will not be able to play the rest of the Border-Gavaskar Trophy. At the time of the birth of their first child in January 2021, he will be present with his wife Anushka Sharma.
(Input-IANS)