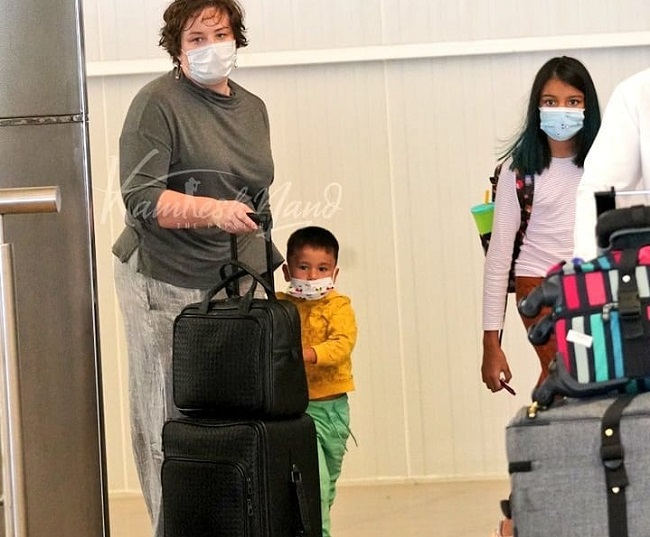 We rarely see the pictures of Pawan Kalyan's wife Anna Lezhneva and her daughter and son. He keeps his family out of the public eye.
Although his second wife Renu regularly shares the pictures of their son Akira Nandan and their daughter Aadhya on social media, his third wife leads a very private life.
When Anna Lezhneva and daughter Polena Anjana Pawanova and her son Mark Shankar Pawanovich were spotted at Hyderabad Airport on Thursday, fans went crazy and shared them on social media.
All three wear masks. You are returning to Hyderabad from a tour. The photos went viral.
Pawan Kalyan married Anna Lezhneva in 2013.
Click here for the latest Direct-to-OTT versions (list updates daily)