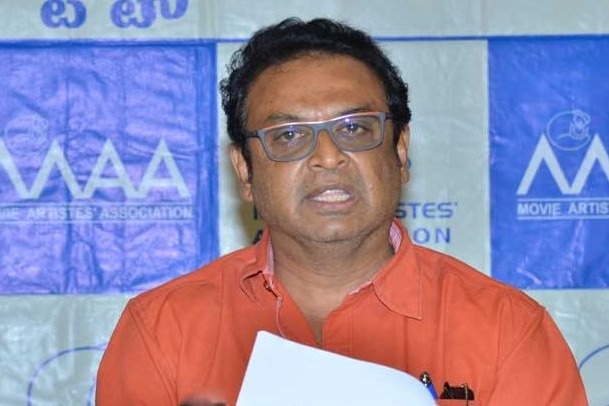 Maare (Movie Artists Association) President and Senior Actor Naresh said that he was deeply saddened by the remarks made by actor Vijaya Rangaraju on Kannada star Vishnuvardhan and apologized to the Kannada people on behalf of the Telugu film industry. Vijaya Rangaraju strongly condemned the remarks and said that it was inappropriate for him to use obscene language. Naresh tweeted about this on his Twitter account.
"Telugu actor Vijaya Rangaraju used vulgar language to address the Kannada hero, Swargiya Vishnuvardhan in the singular. I sincerely apologize to the Kannada brothers and sisters. We should all be united and respect each other," he said. Although Vijaya Rangaraju says that Vishnuvardhan has gained millions of fans, it is his personal opinion, but Naresh does not think it is wrong to say so.
He said that he grew up watching Vishnuvardhan films since childhood and he was also his favorite actor. Vijaya said he would discuss with Rangaraju himself to see that such a mistake does not happen again. However, in a recent interview, Vijaya Rangaraju made harsh remarks on Vishnuvardhan, which angered the Kannada people. His remarks were refuted by Sumalata, Yash, Sudeep, Puneet Rajkumar and others. Vijaya Rangaraju demanded an apology. In the wake of this he also released a video saying that he misunderstood his comments and apologized to himself.