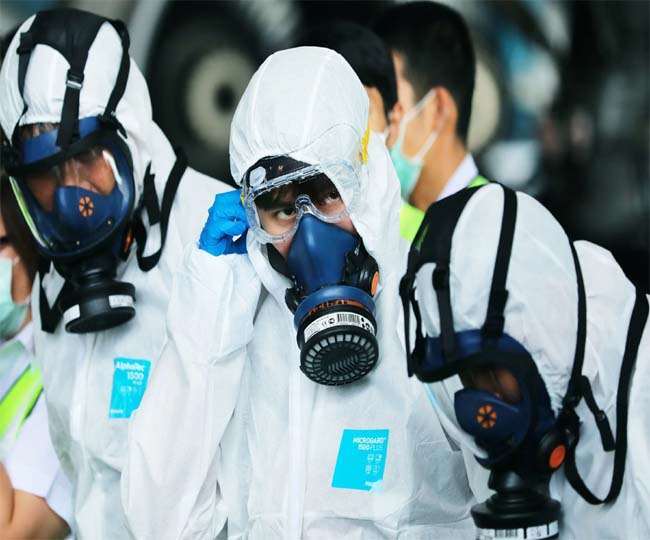 New Delhi, Agencies. A changed dangerous form of the corona virus has emerged in Britain. The infection is spreading rapidly. The Ministry of Health in India has called an emergency meeting of its Joint Monitoring Group (JMG) on Monday to discuss this new form of the virus. A source said that the meeting will be headed by the Director General of Health Services. Dr. Roderico H. O'Frin, a representative of the World Health Organization in India, can also attend the meeting. Dr. Roderico H. O'Frin is also a member of the Joint Monitoring Group ie JMG.
Lockdown imposed in many areas of Britain
According to the report of the news agency AP, the new virus is spreading rapidly in the UK. In view of this, strict lockdown has been imposed in some areas of London and England since Sunday. Due to this, once again millions of people have been forced to stay indoors. Not only this, the shops and establishments of non-essential items have also been closed.
Many countries ban the arrival of flights
The new type of corona virus is believed to be responsible for spreading the infection rapidly in the country. British Prime Minister Boris Johnson said in the past that it seems that a new form of corona virus has emerged in the world which spreads 70 percent faster than the earlier virus. The fear of this new strain of Corona is that many European countries have also banned airlines coming from Britain.
VUI 202012/01 given name
According to its report by the news agency AP, the Netherlands says that it has banned flights coming from Britain so that its outbreak does not reach its limits. Scientists have also started studying this new type of corona. Scientists are finding out that the corona wave is not connected to this new strain recently. Scientists have named this new type of virus 'VUI 202012/01'.
Christmas program canceled
According to the news agency PTI report, the British Prime Minister Boris Johnson said that under the new strict restrictions, the proposed five-day Christmas bubble program will also be canceled. It was previously decided to relax restrictions for Christmas events. Now Prime Minister Johnson has tightened the restrictions. Many areas of southern England are placed under strict sanctions.
Information given to WHO
In the UK, people in lockdown areas are prohibited from meeting any other person outside their home. This prohibition will remain in effect even during Christmas. At the same time, the Chief Medical Officer of England, Professor Chris Vitti said that the World Health Organization (WHO) has also been alerted about Corona's new strain. More information is being collected about the new type of virus.
Also read- A new wave of concern in the world due to Corona's new strain in Britain, WHO also asked for information
Also read- Corona's new strain in Britain terrorized, Netherlands halted flights, know how big this danger is
Download Jagran app and get job alerts, jokes, shayari, radio and other services with all news of news world