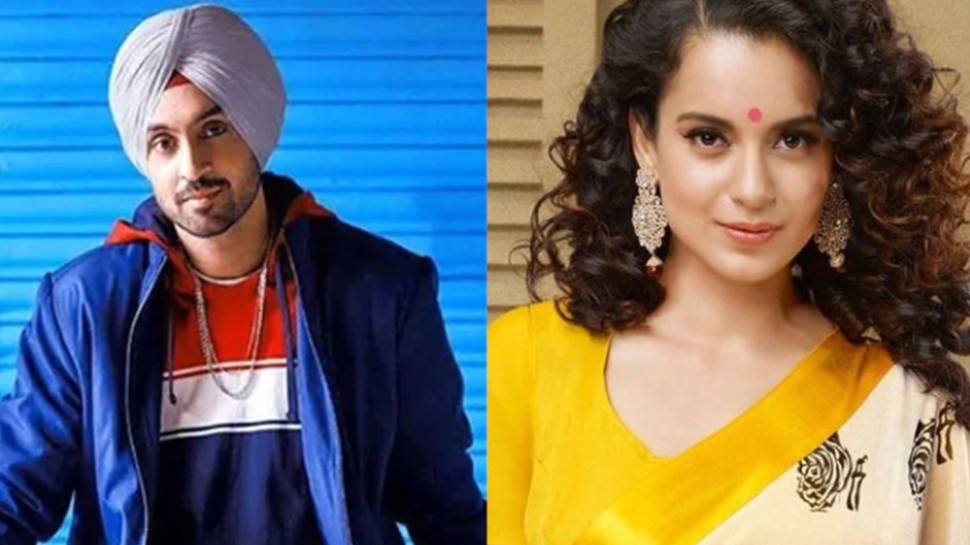 new Delhi: The Bollywood film industry has been divided into two groups regarding the Farmers Protest. Many stars are supporting the agitators and many are supporting the laws made by the government. Actress Kangana Ranaut is continuously supporting the government. At the same time, Diljit Dosanjh and Priyanka Chopra are in support of the farmers. Kangana has become angry with both these artists for this. Now the statement of Diljit Dosanjh has come out on this.
In a tweet on 16 December, Kangana Ranaut said that these two are provoking the farmers. Kangana Ranaut has written in her tweet, '70 thousand crores have been lost due to Kisan agitation. The way the demonstration is taking place, small industries are suffering and this movement can turn into riots. Diljit Dosanjh and Priyanka Chopra, many people are affected by our actions. Who will make up for this loss? ' Even before this, Kangana has tweeted around the two actors.
Now actor Diljit (Diljit Dosanjh) has given a befitting reply to Kangana. He wrote, 'Who is a patriot and who is a traitor, who gave it the right to pronounce the verdict? Where is this authority? Shame a little before calling farmers as anti-nationals.
Disappeared Wala Tan Bulekha Hee Kadh Deo ..

Naley Kon Desh Premi Te Kon Desh Virodhi Eh Decide Karn Da Hakk Ehnu Kiney De Ta?

Eh Kithey Di Authority aa?

Farmers Nu Desh Virodhi Kehn ton Paihlan Sharm Kar Lao Koi Maadi Moti .. https://t.co/4m4Ysgv7Qh

– DILJIT DOSANJH (@diljitdosanjh) December 16, 2020
Let me tell you, this is not the first time that Diljit Dosanjh and Kangana Ranaut have clashed with each other. Actually, this Twitter war has been broken for many days. Both openly oppose each other. Kangana even called Diljeet the pet of Karan Johar. In response to this tweet, Diljit has also heard Kangana quite flawed.
read this also: Abhishek Bachchan got angry at the praise of Akshay Kumar, said – compromise with quality is not right
VIDEO