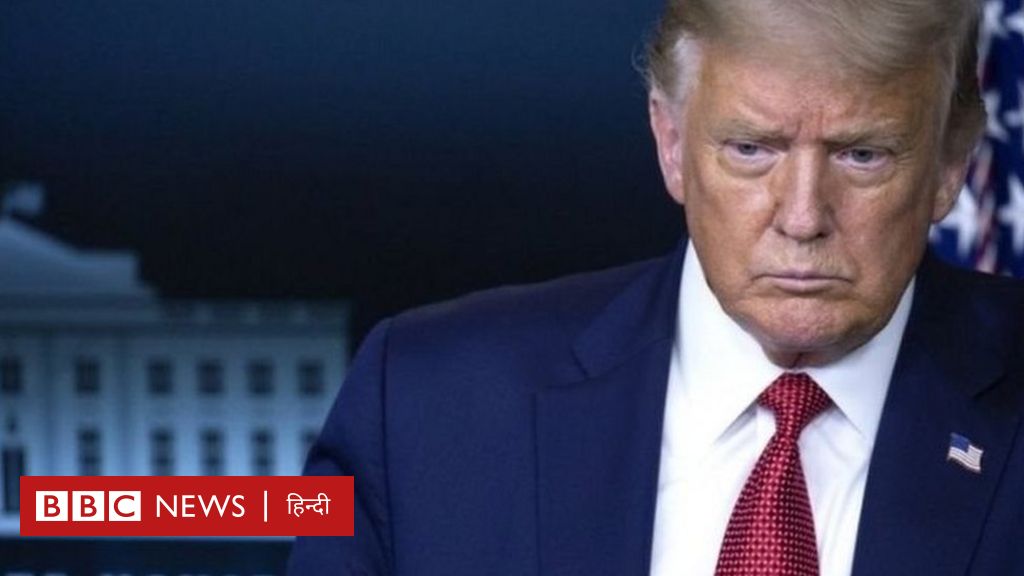 US President Donald Trump has pardoned his former campaign manager Paul Manafort, former advisor Roger Stone and his son-in-law's father.
Paul Manafort was convicted in the alleged Russian interference in the US presidential election in 2018 in 2018.
Earlier, Trump had reduced Roger Stone's sentence. He was convicted of lying to the US Congress.
US President Trump has pardoned 29 people, including these three people, before stepping down next month.
Out of these, 26 people have been completely pardoned while the punishment of three people has been reduced.
The president often pardons people in the last days of his term, Trump has used this right less than any other American president in modern history except George HW Bush.
How did Paul Manafort react?
After Trump's apology, his former election campaign chief Manafort has survived a seven-and-a-half-year prison sentence. He was given this punishment for plotting financial fraud and obstructing his investigation.
When the threat of the corona virus increased, he was released from federal prison and sent to his home in May. Since then, he was serving further punishment by imprisonment in his house. But now they are free.
Manafort tweeted and thanked Trump. He wrote, "The President, my family and I are very thankful for the forgiveness from you. My words will be reduced to thank you."
What did Roger Stone say?
Stone was convicted of lying to the House Intelligence Committee. It is said that he hid his attempts to make contact with WikiLeaks.
WikiLeaks is the same website that released emails about Trump's Democratic rival Hillary Clinton in the 2016 election. Hillary is believed to have lost the election because of these emails.
When Trump was pardoned again after his sentence was first reduced, Roger, Trump's longtime friend and mentor, welcomed the decision on Wednesday night.
According to the report by POLITICO, he said that he was a victim of "politics-inspired Soviet-style trials".
Stone also appealed to Trump to pardon WikiLeaks co-founder Julian Assange and leaked Edward Snowden associated with the National Security Agency before leaving the White House.
What did Charles Kushner say?
Among the apologists is Charles Kushner, a real estate capitalist who is Ivanka Trump's husband and father of White House adviser Jared Kushner.
Kushner's family has a portfolio of 20,000 properties from New York to Virginia. In 2004, he was sentenced to two years in prison, convicted of tax evasion, crimes related to campaign funds and molesting witnesses.
The case of witness tampering is related to Jared Kushner's brother-in-law, who was supporting the administration against him. Kushner gave money to a sex worker to seduce his brother-in-law. Then with the help of a hidden camera, the two met and recorded the recording to their own sister.
Chris Christie, a New Jersey prosecutor and Trump's former advisor who imprisoned Kushner, told CNN that it was "one of the most disgusting crimes."
Who else is trumping?
The President is issuing orders to pardon many people for the second time. On Tuesday night, he had pardoned 15 people and reduced the sentence of five others.
Two of them were those convicted in an investigation related to alleged Russian interference in the election and two former Republican members of parliament and four Blackwater military contractors who were involved in the 2007 genocide in Iraq.
In November, Trump also pardoned former National Security Advisor Michael Flynn. Michael was convicted in a special investigation involving Russian interference.
Flynn admitted that he lied to the FBI.
President Trump has now pardoned five people who were convicted in a special investigation related to Russian interference. Trump always described the action taken to deliberately disturb this investigation. The investigation, which lasted 22 months under the leadership of Robert Muller, ended in May last year.
Who did not apologize to Trump?
On Christmas, those who received an apology saw two prominent names found guilty in Muller's investigation. One of these names is Manafort's deputy Rick Gates and the other name is Trump's former lawyer Michael Cohen.
Both of them supported the prosecutors a lot.
Cohen, who was released in May due to concerns related to the Corona virus, took to Twitter to express Trump's apologies.
He tweeted, "Whatever happened today shows that the entire criminal justice system has collapsed."