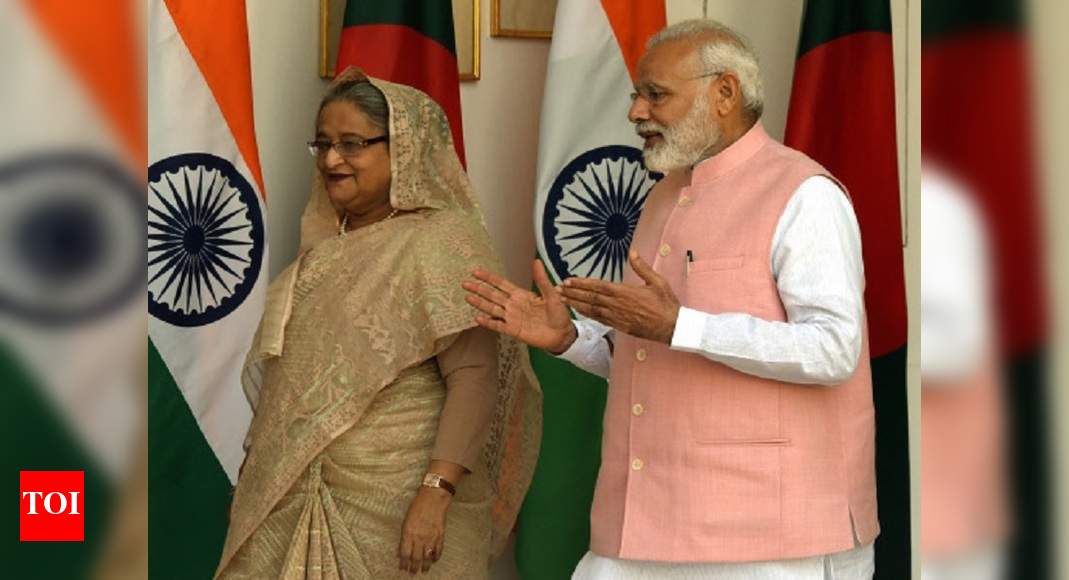 NEW DELHI: As Prime Minister Narendra Modi and his Bangladeshi counterpart Sheikh Hasina Practically meet for a bilateral summit on Thursday. Aside from the connectivity and infrastructure discussions, the apparent resurgence of Islamist extremism in Bangladesh is a growing problem in India.
The Hasina government reactivated over 80 terrorism-related cases against the extremist group Hefazat-e-Islamwhose new radicalized chief Junaid Babunagri has already destroyed statues of sheikhs Mujibur Rehman and threatened to bring down others too. Media reports from Bangladesh quoted the interior minister Asaduzzaman Khan Kamal with the words: "Terrorism cases cannot be postponed for long. Details of the cases are being examined. The government is determined to take action against the accused. "
He admitted that the government had not acted actively against Hefazat and that "seven years have passed for various reasons, which is a mistake". While the Hasina government has acted proactively against terrorist groups affiliated with or inspired by Al-Qaeda, the terrorist group of the Taliban and the Islamic State, Hefazat has escaped the action, mainly because the previous boss has tipped over in favor of the government and the government has targeted them as the Jamaat. But the group has now turned against the government, raising concerns about whether Hasina will be able to deal with these elements. Hasina's son Joy Wajed also warned against Hefazat and called them the new "Razakars".
"There is a group that has raised its head to lead the country backwards. They threaten to turn Bangladesh into Afghanistan. In 1971 there was the Jamaat and now Hefazat is becoming the new Razakar, "he said. In his most recent statements, Hefazat has called for the Iskcon facilities in Bangladesh and the French embassy to be closed and declared Ahmadiyas to be "non-Muslims". The growth of the group comes at a time when Pakistan re-establishes his position in Bangladesh and after a long time returns to Dhaka with an envoy.