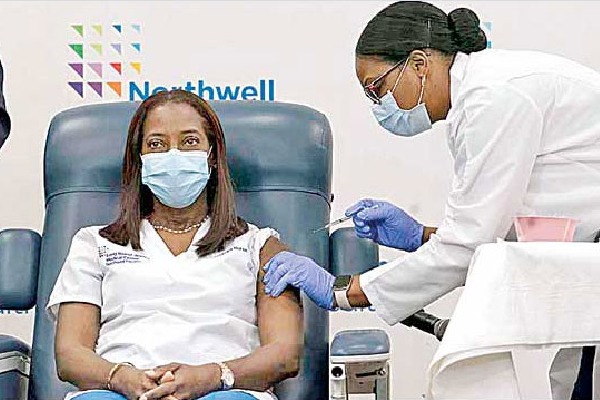 The Pfizer vaccine is now available in the United States. The largest mass vaccination process in the corona-infected and trembling superpower began yesterday. The first vaccine was given to a nurse. Sandra Lindre Pfizer, a nurse working in the critical care unit at Long Island Jewish Medical Center in Queens, was vaccinated. As a result, she became the first woman in America to receive the Kovid vaccine. Corona has been providing her services in the country since its inception.
On the occasion, Lindsay said she felt relieved after being vaccinated. O said that a painful time will come to an end longer. New York Governor Andrew Cuomo said in a video conference that he believed the weapon would stop the war. President Donald Trump tweeted after the nurse took the first vaccine.
"Congratulations to the world," Trump said. Pfizer CEO Albert Borla has announced that he will be taking the vaccine himself. He said if the CEO of the company that made the vaccine was hired, it would increase public confidence in the vaccine.