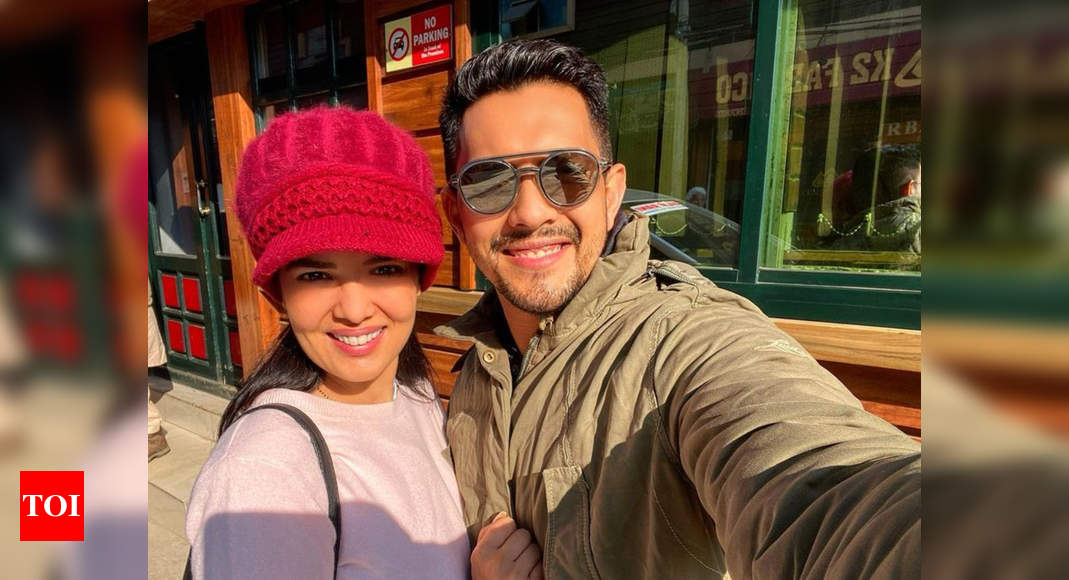 Celebrity couple Aditya Narayan and Shweta Agarwal have gone to Kashmir to start their honeymoon. It is their first visit to the place and the newly married couple couldn't contain their excitement.
Aditya went on social media and posted a picture with his wife. The couple is wearing stylish winter clothes and smiling. Aditya wrote: "Honeymoon start! Visiting Heaven on Earth for the first time #Kashmir #IncredibleIndia. "
Here is the picture:

During their honeymoon, the couple enjoy all cashmere delights. Aditya and Shweta talked about all the food they had. Aditya adds, "Everything is fantastic and we are on our honeymoon. By the way, nutrition has made a litter. "
Shweta adds, "We've tried almost all of the cashmere delicacies and now we need to come back to try other foods." Check out this video.

You are all ready to bring back memories in Kashmir.
Aditya and Shweta tied the knot in an intimate wedding ceremony on December 1st in Mumbai. The wedding rituals took place in a temple. Due to the pandemic, it was a close and intimate wedding with only a few family members and friends.
But it was great with a lot of love and dancing on the wedding stage.
Aditya is currently seen as the host for Indian Idol 2020.