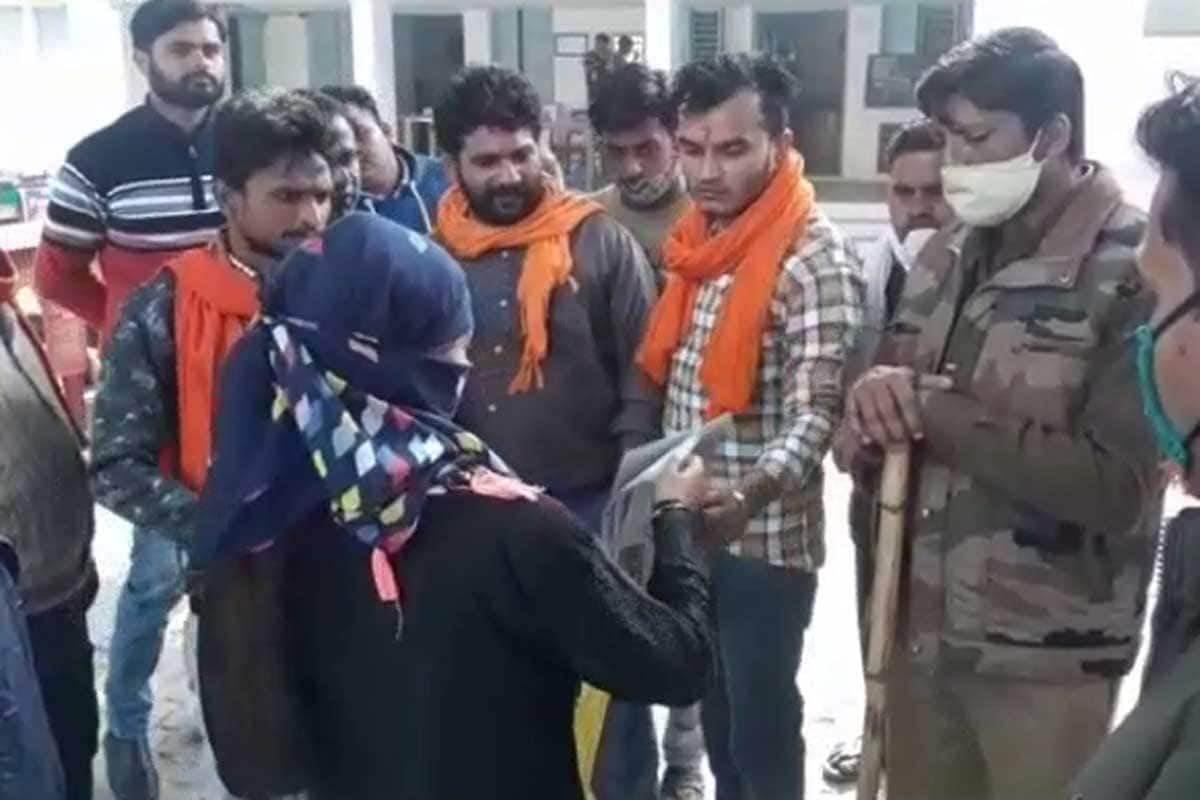 Bajrang Dal activists caught and handed over the police
Moradabad News: On December 6, a girl named Pinki was caught by Bajrang Dal activists and handed over to the police of Kanth police station. Now the court has sent them to their in-laws.
Moradabad
A pregnant woman living in Nari Niketan in Moradabad, Uttar Pradesh and the alleged victim of Love Jehad Case were presented before the magistrate on Monday. Where he told himself to be an adult and asked to do a court marriage in July on his own free will. After this, the court directed him to send his in-laws. The Chairman of Uttar Pradesh Child Protection Commission, Dr. Special Gupta, gave this information over the phone. Earlier in Nari Niketan, she was admitted to the District Women's Hospital after the condition worsened, where doctors told that the woman is from 3 months of pregnancy. He was brought to the hospital on a complaint of abdominal pain.
On December 6, Pinki was caught by Bajrang Dal workers and handed them over to the police of Kanth police station. after this police She sent him to Nari Niketan and sent her husband and brother-in-law to jail on the charge of conversion. At that time Pinky had told her age of 22 years and told to marry love 5 months ago on her own, but due to pressure from Bajrang Dal activists, the police registered a case against the woman's mother Tahrir. Since then, the woman was in a necklace and her husband Rashid and Jeth are in jail.
Rumor was spread about abortion
Earlier the rumor of the woman's abortion was spread. In this case, Chairman of Uttar Pradesh Children's Commission, Dr. Vishesh Gupta says that the fetus of the woman is still safe and they are being given better treatment. The Child Commission is keeping an eye on the entire matter.(Report: Farid Shamsi)