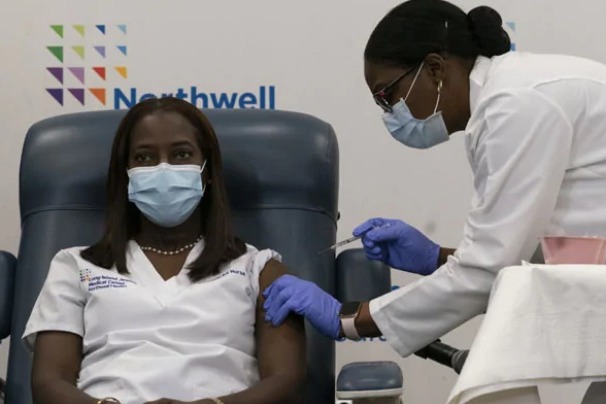 The Pfizer vaccine, which aims to protect people from the corona epidemic in the United States, was first distributed to Sandra Lindsay, a black nurse. She became the first woman to be vaccinated at a New York hospital. Her pictures have been popularly published in almost all magazines. Authorities have revealed why she decided to give herself the first vaccine.
Sandra is serving as a nurse in the critical care department. The critical care unit is the unit of treatment that is done when the patient is distressed. Every moment is extremely crucial in this treatment. Sandra brought relief with her treatments to the victims of corona infection, the most toxic conditions. After her treatment many recovered from the ventilator level and returned home. Sandra has stood out as an ideal for many with her services. That is why her name was chosen by her superiors.
Lindsay's brother, Garfield Lindsay, responded by saying that he had come to the United States from Jamaica at the age of six, and that the sense of service was her dream, and that the recognition was the reward for trying to make it a reality. She said she grew up in the United States as a tertiary citizen, but she was very concerned about public health.