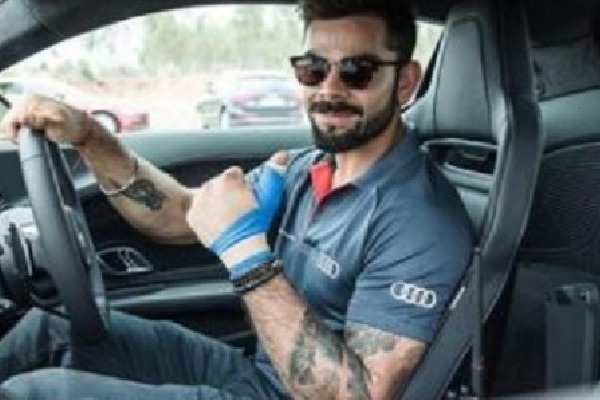 The first Audi used by Indian star cricketer Virat Kohli has crashed into a police station dump yard a year ago. Virat Kohli has been Audi's brand ambassador for many years. In this context, the company gifted an Audi R8 V10 luxury car to Kohli.
Shortly afterwards, Kohli sold the car to a man named Sagar Thakkar. Sagar gave the car he bought from Kohli as a gift to his girlfriend. So far so good … but, he has a criminal history in the past. About Rs. Sagar was arrested by the police in a Rs 12 crore scam and the police who arrested him also seized an Audi car bought from Kohli.
The car was taken and kept at the Thane police station. It was drying in the sun and dusting off in the rain. An automobile industry expert who spotted the car went viral after taking a photo of it and posting it on social media. He said it had been lying there for almost a year and now it was even harder to calculate its cost. Fans are reacting in different ways after realizing that the first luxury car used by their favorite star cricketer is in a similar predicament.