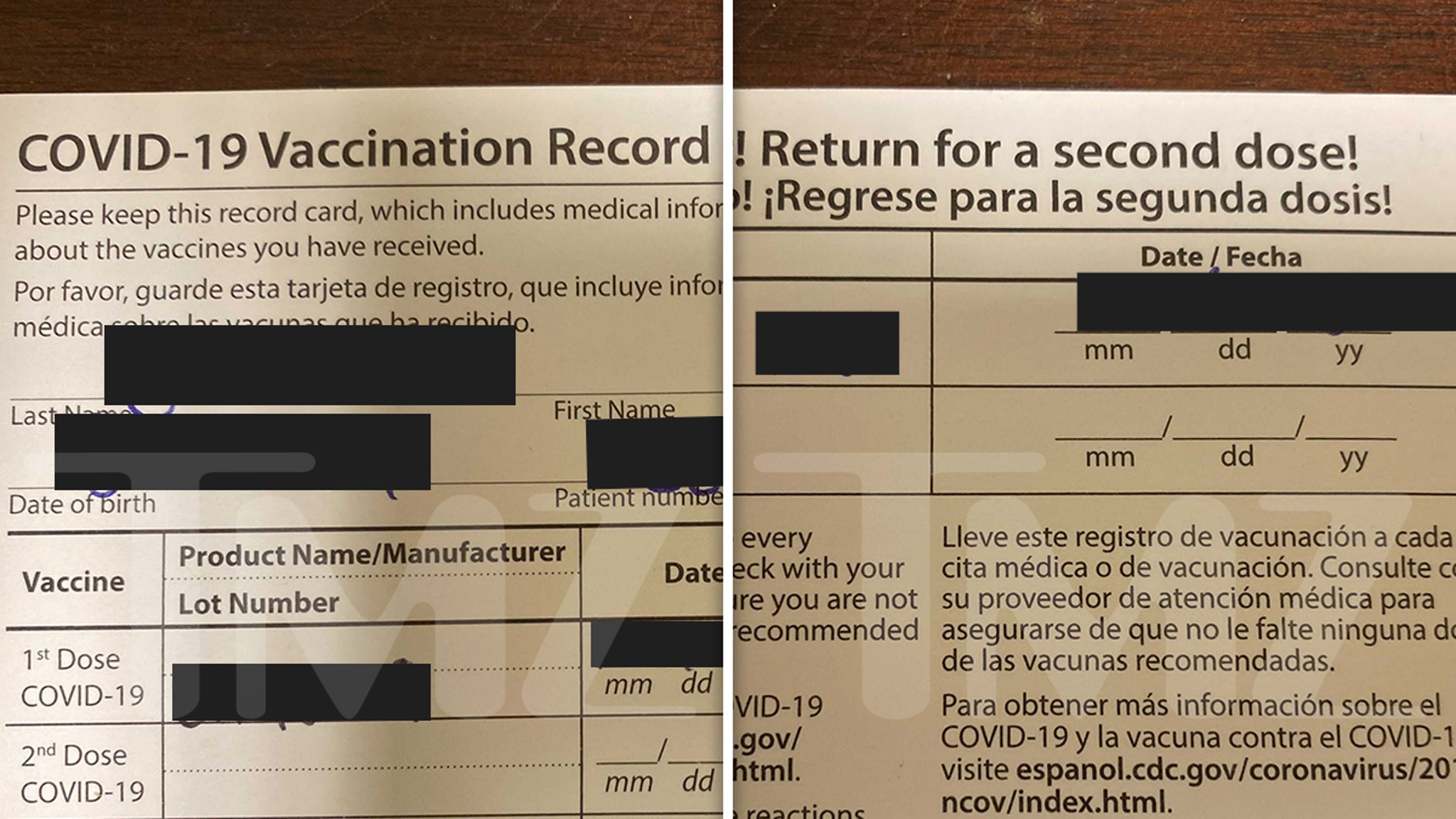 People who receive the COVID-19 vaccine leave with a little reminder of coming back for seconds and some key details about what is being injected into their bodies.
TMZ has received a COVID-19 vaccination card given to someone after receiving the new Pfizer BioNtech therapeutic from New Jersey. It is very similar to CDC officials and the vaccination cards that children are often given to keep track of vaccinations.
In this case the card is very specific … and just keeps track of whether someone has had their full 2 ​​doses – something you must have for the new vaccine to work effectively. There is also a Memory section on the back, say to come back in 3 weeks.
We learned that the person who received this card also received a Pfizer fact sheet explaining what the vaccine is about and what exactly it will or will not do for you to fight off the coronavirus. Try it out, very interesting literature.
As you can see, the fact sheet states that the vaccine can help prevent the disease – the key word is "May". It is also said that there is still no complete vaccine fully approved by the FDA to safely fight off COVID … and they are making that crystal clear.
There's a lot of good information here to educate people about whether or not receiving this particular vaccine is right for them – including potential side effects, possible allergic reactions, ingredients, and a little history of who has gone through clinical trials.