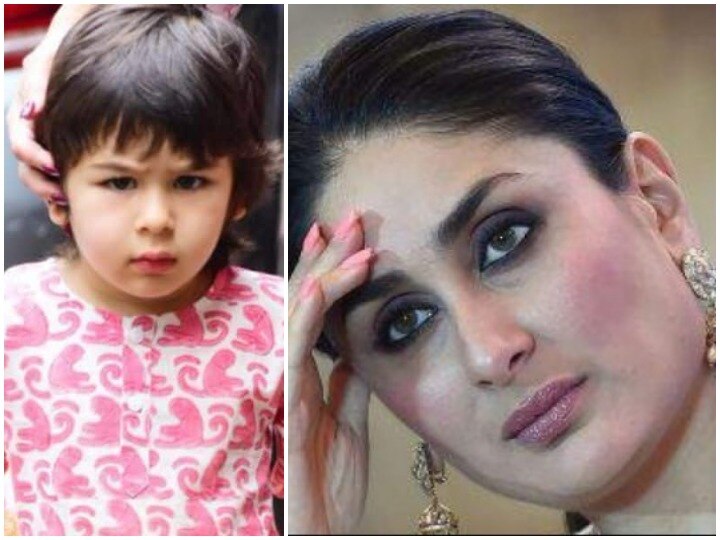 One cute video and pictures of Kareena Kapoor and Saif Ali Khan's son Taimur are very viral on social media. Meanwhile, a latest video of Timur has surfaced in which for the first time he is seen in a bit of anger. In the video, Taimur is seen with his mother Kareena and Kareena is seen pacifying and handling Taimur.
In this video going viral, Kareena Kapoor and Taimur Ali Khan are seen going together. Kareena Kapoor goes straight, while Timur turns back and shouts 'not allowed' at times when the camera lights on. As Taimur says, Kareena holds her hand vigorously and takes him, but he repeatedly asks the media not to take pictures. In the video, Kareena Kapoor and Taimur are seen wearing masks. This video of Taimur is becoming very fast on social media.
हालांकि सोशल मीडिया यूजर्स का मानना है कि तैमूर जैसे जैसे बड़े हो रहे हैं वो चीजों को समझ रहे हैं और कैमरा की फ्लैश पड़ने के कारण रिएक्ट कर रहे हैं. तैमूर के कारण सैफ और करीना भी कई बार फोटोग्राफर्स को फोटोज क्लिक करने से मना कर चुके हैं. उन्होंने कहा था कि तैमूर को कैमरे के फ्लैश से दिक्कत होती है. हाल ही में तैमूर ने फोटोग्राफर्स को अपने अंदाज में फोटो न लेने के लिए मना किया था.
आपको बता दें कि करीना कपूर खान प्रेग्नेंट हैं और जल्द ही दूसरे बच्चे को जन्म देने वाली हैं. करीना ने हाल ही में राइटिंग की दुनिया में भी कदम रख दिया है. उन्होंने अपनी बुक के कवर फोटो की तस्वीर शेयर की थी. इस किताब का नाम 'करीना कपूर खान प्रेग्नेंसी बाइबल' है. तैमूर के बर्थडे के दिन करीना ने यह शेयर किया था.
ये भी पढ़ें:
Spotted: श्रद्धा कपूर ने पहनी ऐसे ड्रेस कि सड़क पर संभालते दिखे तमाम लोग, सामने आईं ये तस्वीरें
Photos: बॉलीवुड के हिंदू-मुस्लिम कपल, तीनों खानों से लेकर इनकी बहनों तक सभी को हिंदू स्टार्स से हुई मोहब्बत
मनोरंजन की खबरों के लिए यहां देखिए सास बहू और साजिश का पूरा एपिसोड