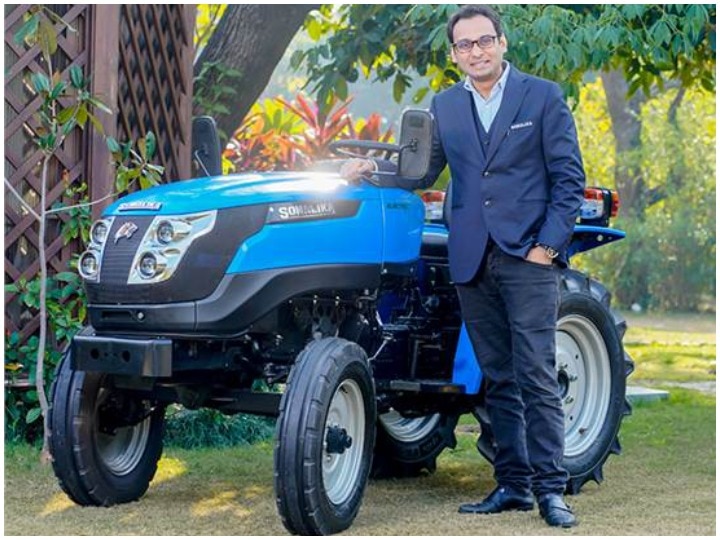 India has launched electric tractor Tiger Electric on the occasion of National Farmers Day from the fast emerging tractor company Sonalika. Equipped with a powerful electric motor, the look of this tractor is also very good. Its price starts at Rs 5.99 lakh in the ex-showroom. It gives a top speed of 24.93 kmph and an 8-hour battery backup when working with a two-ton trolley.
Won't make much sound
This tractor may have been manufactured in India but it has been designed in Europe with Modern Technology. The company has introduced electric tractors in the market for the purpose of voice and better driving range. The company has used IP6 compliant 25.5Kwh natural cooling compact battery in it.
It will take less time to charge
This tractor will cost less than a quarter as compared to diesel tractors. The company claims you can easily charge it from the domestic socket as well. This tractor will be fully charged in just 10 hours. Now you do not have to try to fill diesel again and again.
Will give eight hours of battery backup
This tractor will prove to be very convenient for farmers. It will provide a battery backup of around eight hours along with a top speed of 24.93 kmph while working with a two-ton trolley. The company is also providing fast charging system with it, with which Tiger Electric can be charged in just four hours.
read this also
Honda discontinued Civic and CR-V sales, brake on production
Tata Altroz ​​Turbo to be launched in India on 13 January 2021;
Car loan Information:
Calculate Car Loan EMI