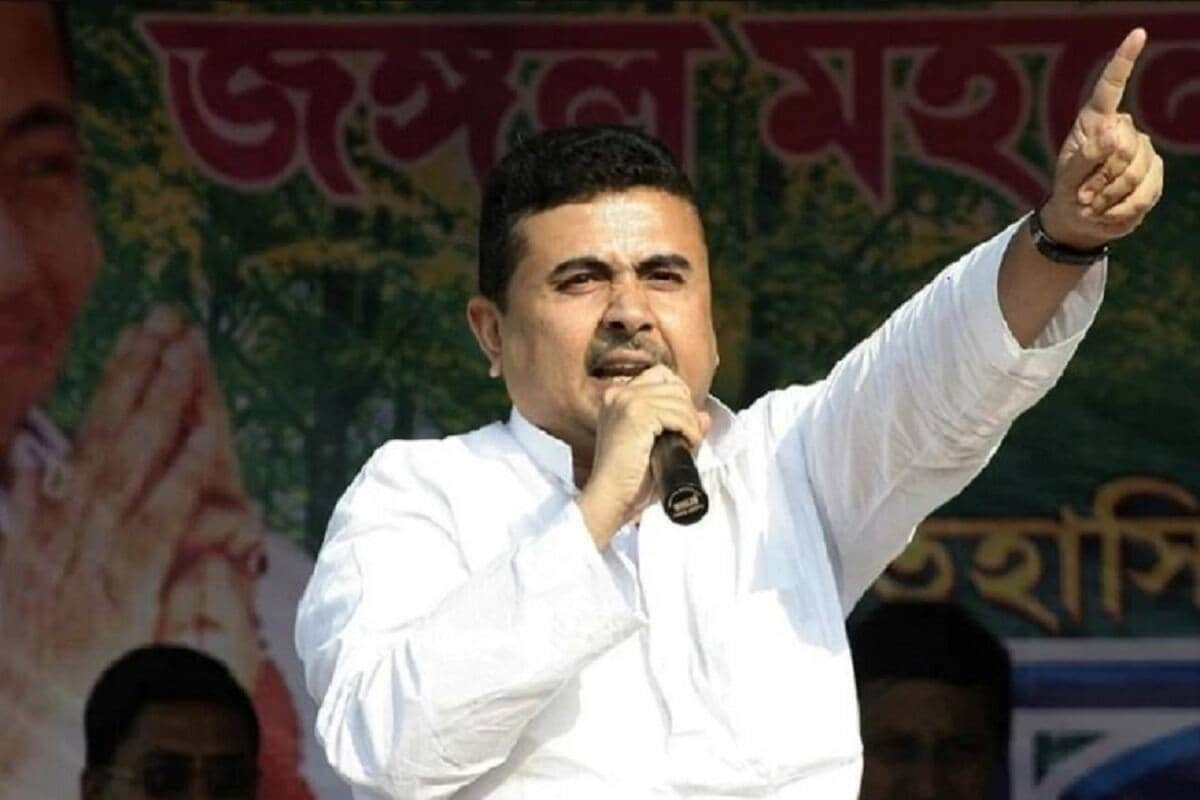 File photo of Shubhendu Adhikari
West Bengal Election News: Shubhendu Adhikary, who resigned from the CM Mamata Banerjee cabinet, organized a rally without party banners and flags in the Tamluk sub-division of East Midnapore district, in which his supporters ran the flag. Was seen holding
News18No

Last Updated:
December 15, 2020, 12:58 PM IS
Kolkata.
Subhendu Adhikari (Shubhendu Adhikary), a minister in West Bengal government and chief minister Mamata Banerjee, will say goodbye to the Trinamool Congress (TMC). The rebellion of the officer before the upcoming assembly elections is nothing short of a major setback for the party. Although initially it was being said that he would not join the Bharatiya Janata Party, but now there are also signs of this.
The officer was provided Z-class security on Tuesday, after which TMC has been stirred up. At the same time, BJP leader Mukul Roy has also indicated that officers will join the party in the next few days. Also, on December 19, Home Minister Amit Shah is on a tour of Midnapore where he will join the BJP in his presence.
Speaking to News18 India correspondent Arun Kumar Singh, BJP leader Mukul Roy said, 'The decision has been taken on Shubhendu. Will come to the party in 2 or 4 days. Everything is talked about. Roy claimed that no matter how much Mamata Banerjee should tour, she and TMC would not win. Roy said that no matter how much Mamata is campaigned, the result will be zero. This is an attempt to miss, not a tour. Please tell Mamta is on a tour of Jalpaiguri on Tuesday.
#Aaj_Ka_MuddaTMC hurdles over security of Shwendu Adhikari.#Bengal #TMC #ShuvenduAdhikari #BJP #Zsecurity #Centre #Rally @arunsingh4775 pic.twitter.com/f1opdK0YK7

— News18 India (@News18India) December 15, 2020
Roy, once considered the right hand of Mamata Banerjee, left the Trinamool Congress in 2017 and joined the BJP. He also participated in the 2006 Singur movement while staying at TMC. Officers were also among those leading this movement.
Officer's chapter off-TMC
At the same time, TMC has said that the chapter of the disgruntled leader Adhikari has closed and the party will no longer make any effort to bring him back. According to sources, the TMC high command has decided not to take any further initiative to persuade the officer to stay in the party and listen to their complaints. However, he said that if the officials want to say anything, then he is ready to listen to them.
Senior party leader and MP Saugata Rai, who is working for conciliation between TMC and Adhikari, said without naming anyone that TMC is a very big political party, which has a mass leader like Mamata Banerjee. If one or two people leave the party, then there will be no difference.