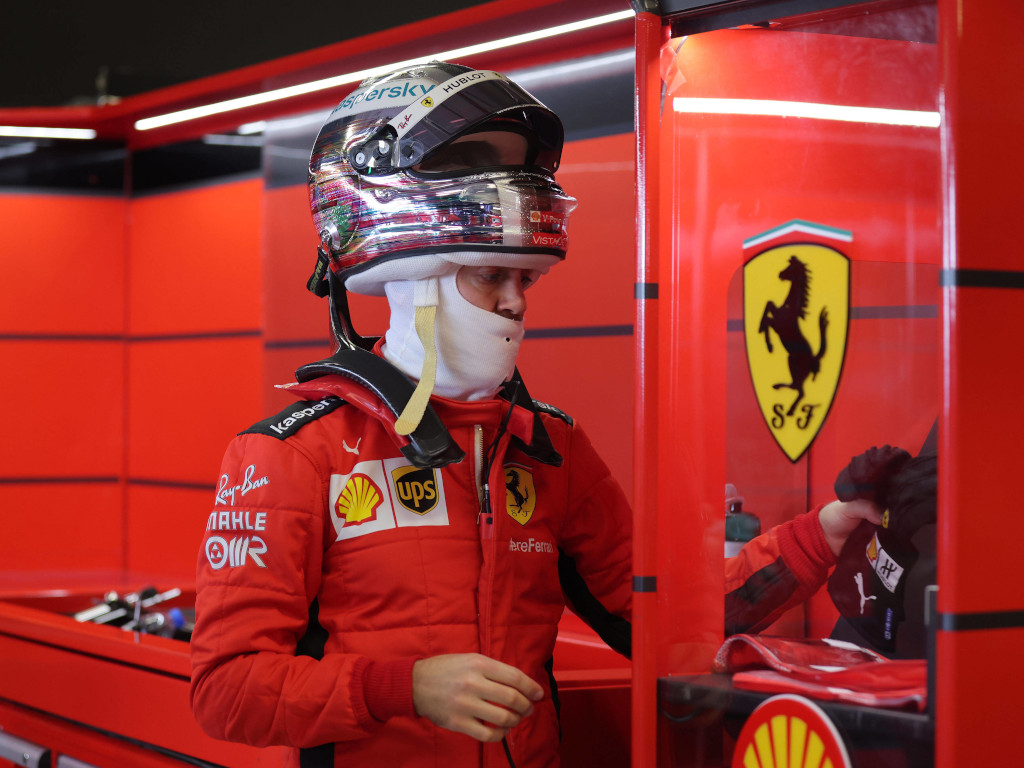 Sebastian Vettel admits that Mercedes will be the "big favorite" next season and says his own chances of success depend on the car Aston Martin has given him.
After six seasons with Ferrari, which included two runners-up in the championship, Vettel swaps in the off-season.
The 33-year-old joins Aston Martin, who currently drives as Racing Point, replacing Sergio Perez after team owner Lawrence Stroll paid the Mexican driver. His wish was to have Vettel in the car next to his son Lance Stroll.
While it seemed inconceivable 12 months ago, Vettel's move to Aston Martin could be seen as a step up for 2020 given Ferrari's lackluster shape.
But that doesn't mean that Vettel will fight for the world championship next season.
"It's hard to say," he told Sky Germany about his goals.
"Everyone who knows Formula 1 knows that it always depends on the capabilities of the car and the team to put goals into words.
"Mercedes will be the big favorite again next year."
However, he is looking forward to the challenge from Aston Martin.
"The challenge. The atmosphere. Approach a new project on both sides, come together and have fun together," he said of his new adventure.
Get the official Ferrari 2020 collection through the Formula 1 store
A farewell song for Ferrari and some wonderful words for Charles Leclerc.

Sebastian Vettel is an absolute classmate.https: //t.co/zCtaZaL0Y2 # F1 pic.twitter.com/ildpIMHiVU

– Planet F1 (@ Planet_F1) December 14, 2020
Sunday's Abu Dhabi Grand Prix, in which Ferrari didn't score a single point, marked Vettel's last race in red with Charles Leclerc as a team-mate.
While there were some suggestions during the year that Leclerc's long-term contract with Vettel would mean the end of the German time with Ferrari, Vettel had only kind words for his teammate.
Leclerc may have only contested his third season in Formula 1, but the four-time world champion says he learned a thing or two from the youngster.
"Charles is incredibly fast," he said of the Monegasque driver.
"He has his own way of driving a car and dealing with problems. With that in mind, two or three things stay with me.
"I also learned a lot from Kimi. I think you can learn a thing or two from every driver.
"I think we get along very well.
"We're both at very different points in our careers, but we both learned from each other. That's why I don't want to miss our time together. "
Follow us on Twitter @ Planet_F1 and like ours Facebook site.