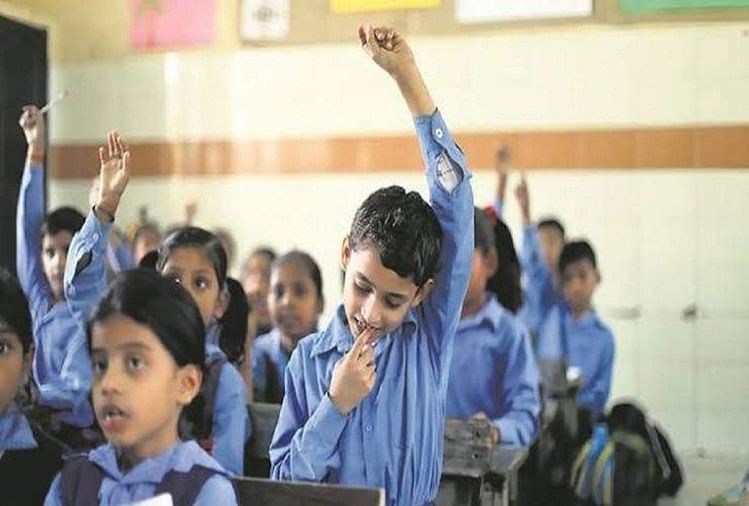 School colleges were badly affected due to Corona virus. On the one hand it seemed that school colleges would not be opened this year. But now a decrease in cases of corona infection has been observed. With this, some state governments are thinking of opening schools.
Schools are closed due to the Corona epidemic, which has greatly affected education. It was estimated only after the unlock that the school colleges would be opened. But parents were not sending children and online classes were emphasized.
The government has issued guidelines which will be compulsory for school colleges. If the schools follow the rules then the children will be safe and the schools will not be able to run properly, otherwise there will be a risk of spreading the infection to the children.
Many states have now agreed to open school colleges, in states like Jharkhand, Madhya Pradesh, Haryana, Odisha etc. Classes are now being held in schools regularly. Regarding which the parents also have to follow the rules made by the government.
10th and 12th schools to open in Karnataka from 1st January
Schools of 10th and 12th will open in Karnataka from 1st January. Schools have already been opened in Karnataka. Now the schools are going to open again from January 1. The classes of 10th and 12th are quite important as students of these classes have to take examinations. Let us tell you that the degree and engineering colleges were opened in Karnataka on November 17, which later had to be closed due to Corona virus.
School will open in Maharashtra in new year
In Maharashtra, the idea is to open school colleges in the new year. Maharashtra Minister Chhagan Bhujbal said in a statement that classes up to 9th and 12th will be allowed to open in urban and rural areas of the district.
Haryana will study in schools from December 21 to today
Haryana Education Department has decided to get students of 9th and 1st students to study from December 21. At the same time, the government has made it mandatory to bring a medical certificate. Schools will be opened in Haryana from Monday.
Educational institutions will open in Assam from January 1
The decision to run schools, colleges and other educational institutions in Assam has been taken from 1 January. Assam Health and Family Welfare Minister Himanta Biswa Sarma announced on Monday that all kinds of restrictions on educational institutions will be lifted.
Educational institutions will open in Jharkhand with online class
In Jharkhand, only class 10th, 12th children are allowed to start classes. Along with this, government training institutes will also be opened and permission has been given to start studying in Dental College, Nursing College and Medical College.
Higher education institutions will also be opened in Madhya Pradesh from 1 January 2021. The government has given information about this. At the same time, schools have been opened in Madhya Pradesh for students of class 10 and class 12 from December 18, 2020.