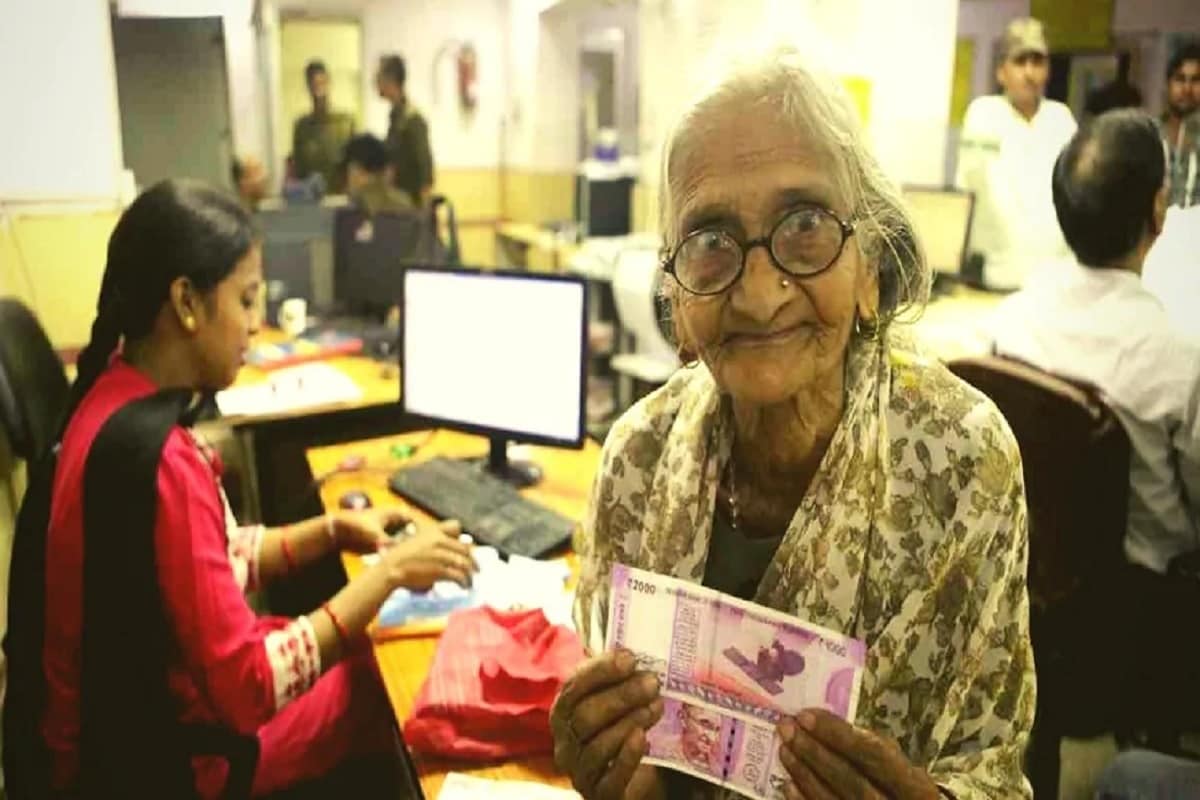 DSBI has extended the Special Term Deposit Scheme till 31 March 2021.
SBI has extended the WECARE Special Term Deposit Scheme for Senior Citizens till 31 March 2021. Under this scheme, senior citizens are getting the highest interest rate of 6.20 percent on 5-year FD. SBI launched it only in May.
News18No

Last Updated:
December 14, 2020, 12:09 PM IS
new Delhi.
The country's largest bank i.e. State Bank of India (SBI) has given a gift to senior citizens just before the new year. SBI has extended the period of Special FD Schemes introduced for senior citizens for the second time. In May 2020, this state-owned bank announced the 'WECARE' Senior Citizens Term Deposit Scheme. Initially, this scheme was brought till September. Later its period was extended to 31 December 2020.
SBI had launched this scheme so that senior citizens can get more interest in their savings in this era of low interest. Now once again the duration of this scheme has been extended. This special FD scheme for senior citizens will now be open till the end of March 2021.
Also Read: Fact Check: Will Indian Railways Really Become Completely Private? Here is the truth
On the information given on the official website of SBI, it says, "Interest will be given on the SBI VCare deposit announced for senior citizens in the retail term deposit segment at an additional rate of 30 basis points above the existing 50 basis points. This rate will be applicable on term deposits of 5 years and above. SBI Wecare Deposit Scheme is being extended till 31 March 2021.How much interest is being received on this scheme
This special deposit scheme of SBI for senior citizens will get 80 basis points or 0.80 percent more interest than the common people. Currently, this bank pays 5.4 per cent interest on FDs of 5 years duration for common people. However, senior citizens will get 6.20 percent interest under this special scheme over a period of 5 years.
Also Read: Good News! 8.5 million interest to be deposited in 6 crore PF accounts by the end of this month
This benefit will not be available if premature FD is broken
Under this scheme, additional interest of 30 basis points will not be paid if the FD is broken before time. However, even after breaking this FD before 5 years, senior citizens will get 50 basis points more interest than ordinary people. The interest rate for them will be 5.90 percent.