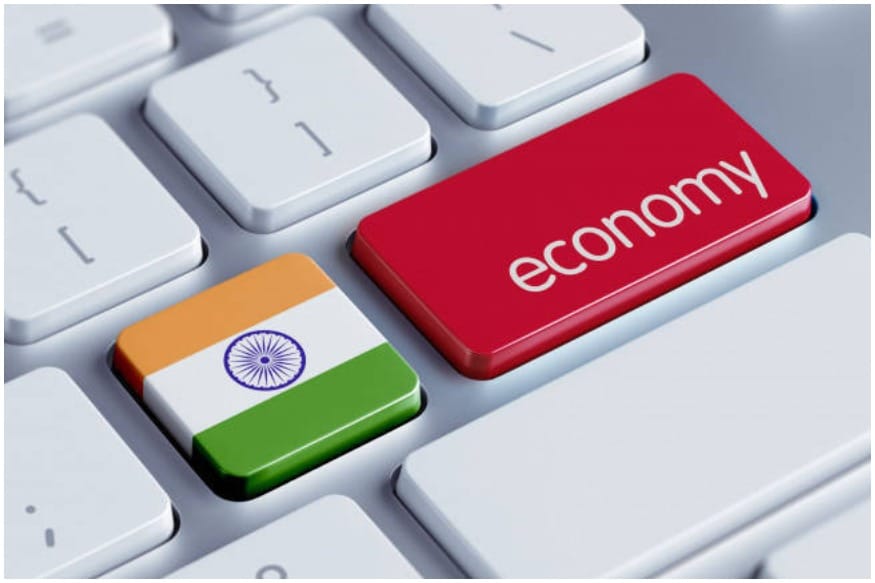 S & P Global Ratings raised India's growth forecast for the current fiscal year to (-) 7.7 percent on Tuesday, after (-) 9 percent had previously been estimated due to rising and falling demand COVID-19
Prices. For the next financial year 2021-22, S & P forecast a growth of 10 percent. The revision of the growth forecast for the current financial year reflects a faster than expected recovery in the September quarter.
"Rising demand and falling infection rates have lowered our expectations COVID-19
hit the Indian economy. S & P Global Ratings has revised real GDP growth for the fiscal year ending March 2021 from minus 9 percent to minus 7.7 percent, "it said in a statement from S & P. ​​A faster recovery holds a larger share the supply side of the economy is intact and India can build for longer above average growth during the recovery period, it added.
India's gross domestic product (GDP) fell 7.5 percent in the July-September quarter, while it fell 23.9 percent in the April-June quarter. Earlier this month, Fitch Ratings revised its growth forecast for India from (-) 10.5 percent to (-) 9.4 percent due to signs of economic recovery, while the Asian Development Bank said the economy is expected to contract by 8 percent to the earlier forecast of a 9 percent decline with a faster recovery. Last month, Moody's raised India's growth forecast for the current fiscal year from (-) 11.5 percent to (-) 10.6 percent for the current fiscal year.
In the statement on Tuesday, S&P said India was learning to live with the virus, despite the fact that it was Coronavirus
Pandemic is far from being defeated. However, reported cases have dropped from peak levels by more than half to around 40,000 per day. "It is no surprise that India is following the path of most of the Asia-Pacific economies and seeing a faster-than-expected recovery in manufacturing output," said Shaun Roache, chief economist for S&P Global Ratings in the Asia-Pacific region.
Production in the manufacturing sector was around 3.5 percent higher in October 2020 compared to the same period last year, while the production of durable goods rose by almost 18 percent. "This recovery highlights one of the most noticeable aspects of the COVID-19
Shock – the resilience of manufacturing supply chains. As with demand, there has been some slowdown in production dynamics recently, "said S & P.
The agency said demand for goods – not services – is fueling India's recovery and household savings have increased due to uncertain prospects and restrictions on social distancing. However, the demand for durable goods is increasing. "If consumers can't or won't spend money on vacation or food, they will use some of that expense on goods," said S&P.
It added that vehicle sales, both for two-wheelers and automobiles, have risen sharply since hitting the bottom in the first quarter of this fiscal year, although momentum has eased somewhat lately. "External demand for goods is also buoyant due to the global trade cycle, with shipments to China being particularly strong." The dynamism of this economic recovery is surprising, especially given the tepid policies on which it is based. "We have long indicated that the fiscal stimulus (the additional domestic demand from higher spending and lower taxes) will only be around 1 percentage point of GDP this year.
"This contrasts with the robust fiscal responses from four to five times larger colleagues in India's emerging markets," added S&P. The Reserve Bank of India has also been cautious in lowering its key interest rate, especially as higher inflation has brought real rates to exceptionally low levels.
S&P added that there are still some upside risks to our guidance, particularly for fiscal 2021-22. "Rolling out vaccines to India's vast population will be challenging, but the target of vaccinating 300 million people by August 2021, coupled with high infection rates in some parts of the country, could result in a significant decrease in reported cases this year .
"This would accelerate the transition to a new normal," it said. According to Roache, the new projections suggest that more small businesses can survive and more workers can keep their jobs or find new ones. "The less intense and the more temporary the impact the pandemic has on economic activity, the less permanent damage will be."