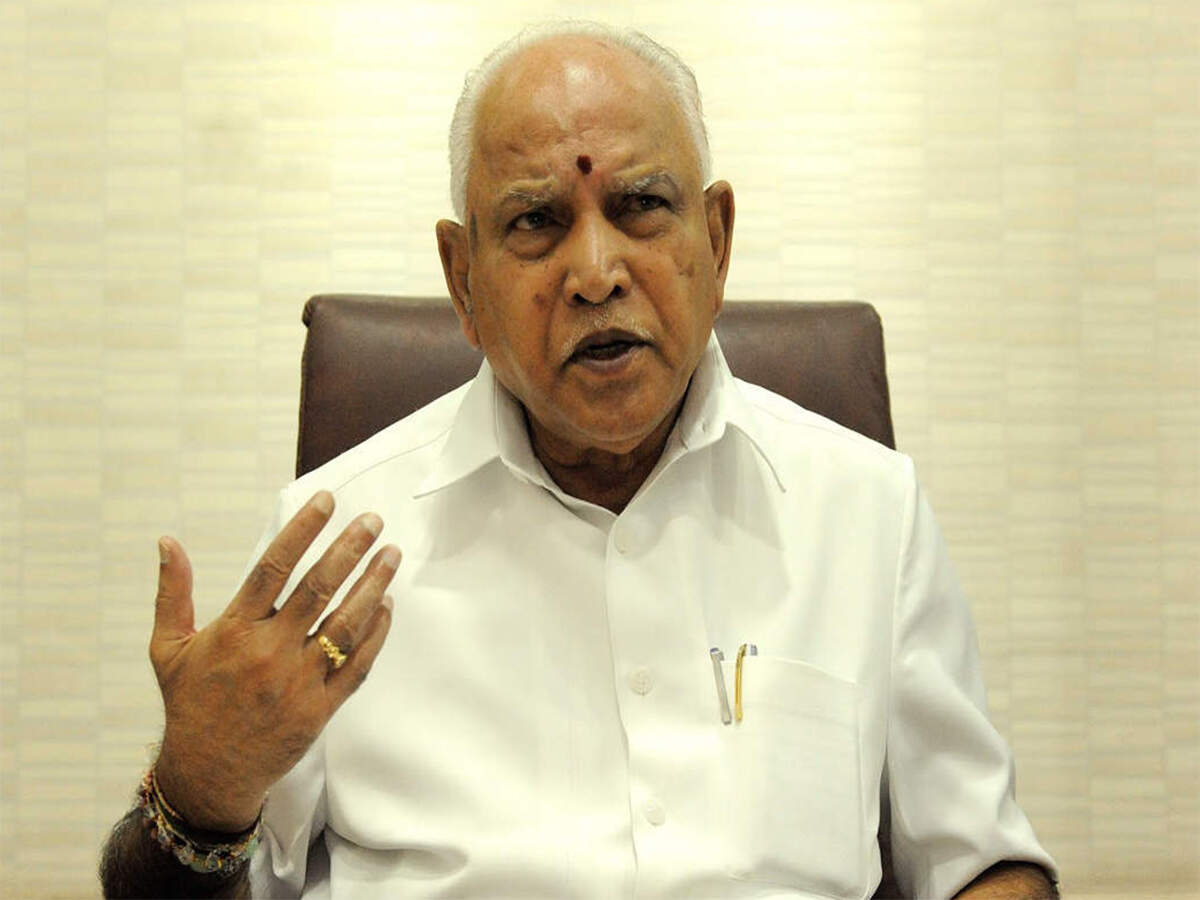 No movement restrictions from Product carrier and emergency services
On Wednesday the Karnataka government announced one Night curfew between December 24th and January 2nd for the new strain of the novel coronavirus.
According to the technical advisory board, a curfew has been imposed in the state, the health minister said K Sudhakar.
He held a meeting with members of the technical advisory board and later with Prime Minister BS Yediyurappawho announced the curfew.
Individual movements are prohibited for eight days between 11 p.m. and 5 a.m.
However, there are no restrictions on the transportation of freight carriers and emergency services, including operating taxis and auto rickshaws to pick up and drop off passengers from bus stops, train stations, or the airport, according to an order from the Chief SecretaryTM Vijay Bhaskar.
While the CM announced the curfew earlier, it said it will go into effect from Wednesday between 10 p.m. and 6 a.m.
The government later changed the order restricting the curfew to just eight hours, effective Thursday evening.
Schools, transport remains open

Yediyurappa said schools will start on January 1, 2021.

"As of now there is no change. If there are, we will make a decision after reviewing the situation in about two to three days, "he said.
Covid-19 negative report a must

Department of Health and Family Welfare has made it mandatory for all international passengers to receive a Covid-19 negative certificate 72 hours before their departure. Otherwise they will be suspended RT-PCR Test at airport entrances in Bengaluru and Mangaluru International Airport, next to Mangaluru and Karwar seaports, "the statement said.

Industries and factories are allowed to work according to the existing standards if they have to work around the clock. Otherwise, only 50 percent of staff should be housed in office space on night shifts to ensure a safe physical distance.
What is allowed and what is not


Movement of people is strictly prohibited between 11 p.m. and 5 a.m., with the exception of essential services.
There are no restrictions on the transportation of any type of truck or freight forwarder, including empty vehicles.
All industries, companies or organizations that have to operate at night are allowed to work with 50 percent staff. Movement of employees of such organizations is permitted upon presentation of a valid identity card issued by their respective organization
Industries and factories that require 24-hour operation are allowed to operate without restrictions.
The transport of night buses, trains and air services is permitted.
Moving taxis and cars back and forth is permitted to drop and pick up people to and from bus stops, train stations, and airports.