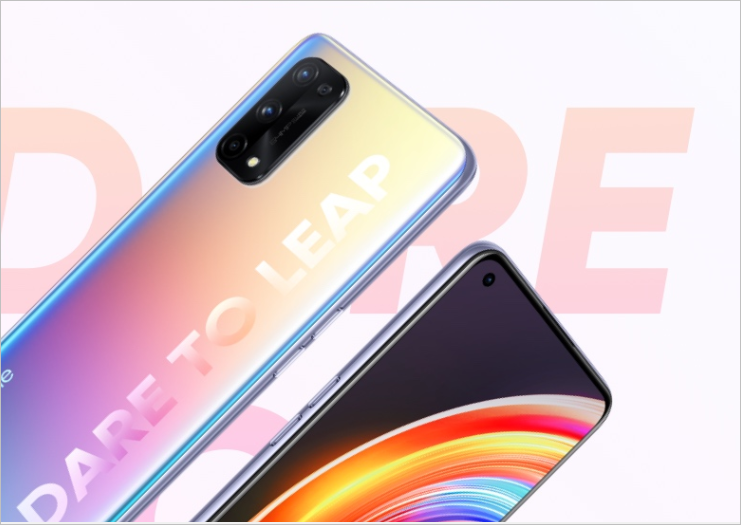 Realme X7 series of smartphones with exciting and power-saving features has now been released in Thailand as the brand enters the overseas market after the X7 series was released in China on September 1st. The rollout functions for Bangkok, Thailand, z Now only the Realme X7 Pro, while the other models in the series find their way into the global smartphone market.
The X7 Pro is already available in the leading Thai online shops. The option currently available is the single storage device and there are two color options – black and gradient.
The choice of the Thai market as the first overseas debut for the Realme X7 series is still unclear, but it could indicate an emerging line of business for the Realme brand as it appears to be tapping into previously untapped markets as the company grows.
The Realme X7 Pro runs on a Dimensity 1000+ chipset with next-generation 5G support. The fact that Thailand belongs to a very small class of South Asian countries that have a functioning 5G infrastructure in place, although this is quite limited, could also be a major factor in the X7 Pro's overseas debut in this country. This means that the super-fast functionality of 5G can be seen with the smartphone, although Thailand is just a beginner in the technology and the supporting network architecture.
The recently released smartphone offers a few more exciting features. There's a quick charge function (65 W), a 64-megapixel main camera that delivers powerful and crisp images, a 6.55-inch AMOLED screen with a decent refresh rate of 120 Hz, and a touch sampling rate of 240 Hz. The smartphone also has 8 GB of RAM and 128 GB of storage.
The Realme X7 Pro starts at 16,990 THB in Thailand (around $ 570 or EUR 465).
UP NEXT: Realme Watch S Pro's specs and features were announced prior to launch on December 23rd
(Source)
Always be the first to know – follow us!