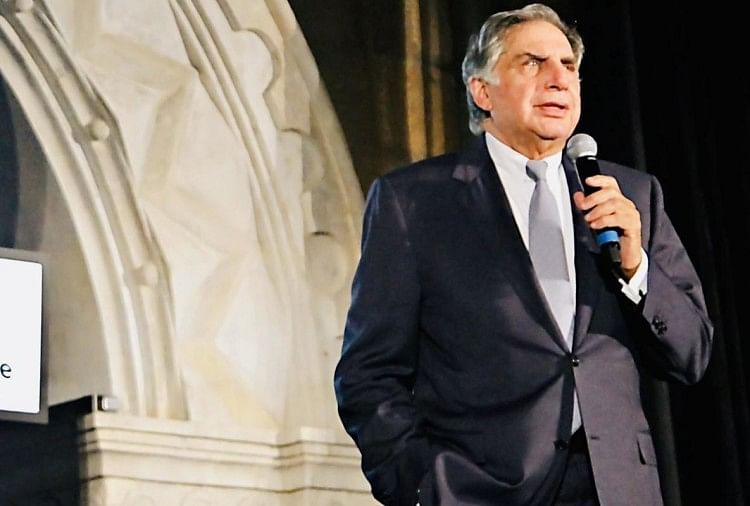 News Desk, Amar Ujala, New Delhi
Updated Sun, 20 Dec 2020 08:09 AM IST
Tata Group Chairman Ratan Tata on Saturday praised Prime Minister Narendra Modi's leadership during the epidemic. At the Foundation Week 2020 program of industry body Assocham, Ratan Tata said that the Prime Minister has led the country in difficult times. He thanked the Prime Minister for leading the country during the corona virus epidemic. Apart from this, the industry also hoped to get the benefit of his strong leadership.
Tata told the Prime Minister, 'I have been in business for many years, respecting what our Prime Minister does. His leadership has handled us during the worst times of the epidemic and declining economic levels. The Prime Minister has led us, he has not missed anything, he has taken the country forward.
Tata said, "There will be a time when there will be dissatisfaction, there will also be resistance, but you can never run away from it. You (public) wanted a lockdown, you got a lockdown. You (Modi) inspired people to turn off the lights for a few minutes and burn them. You showed it by doing it. '
Also read- PM Modi spoke on Assocham's foundation week- Constant change is being done to promote manufacturing
He further said, 'This is not a miracle, this is not a sham, but it worked to bring the country together and showed that we can stand with you and try your hardest to achieve the goals you have set for us. can do. It is now our job as an industry to follow you (Modi) and take advantage of your leadership, which I am confident we will do. '
Explain that this is the second endorsement of the personality of the industry regarding the Prime Minister's policies during the epidemic. Earlier, Asia's richest person and chairman of Reliance Industries Mukesh Ambani also praised the Prime Minister during Kovid-19. Ratan Tata said that Modi's efforts are not cosmetic or showmanship.