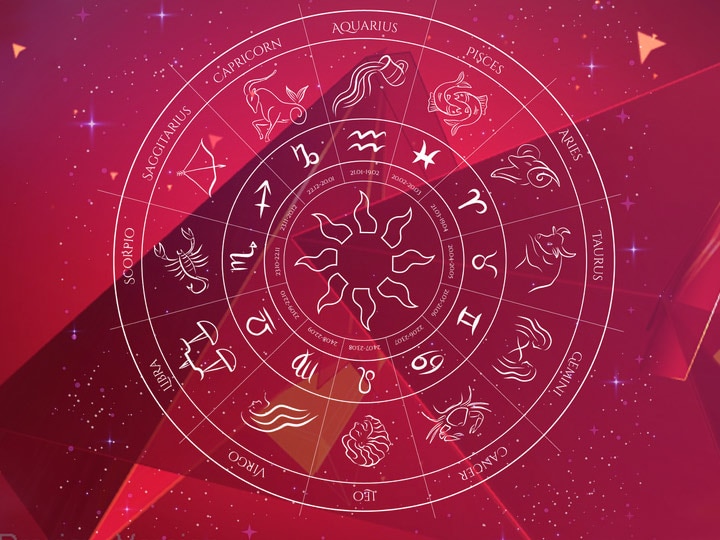 Today's Rashifal: According to the Panchang, today is the tenth day of Shukla Paksha of Margashirsha month. Today Moon is going to make a combination with Mars in Aries. Today is going to be extremely auspicious for some zodiac signs. At the same time, some zodiac signs need to be cautious on this day.
Aries- Today will be a day full of happiness and elation. If you are planning to go somewhere, then definitely go. Have clarity in thoughts and action plans in the office. Opponents can exaggerate deficiencies and cheat the higher officials. Take stock of business customers' likes and dislikes, follow the talk of young elder brother or parents, otherwise losses may occur. Advice of elders will be helpful in future construction. If you are in the grip of disease, do not panic, soon the conditions will start improving. Be restrained during conversation at home. Someone may say something bad to you.
Taurus Today, excessive hopes will cause sorrow. In such a situation, try to be self-sufficient. Sudden journey is being made in connection with the job. During this time, do not forget to keep the documents related to the work. You may be hit by financial penalties. One has to be cautious about data security as well. Those doing business of clothes are seeing very good profits. The youth will get the desired success in the exam. It is a difficult time for the students. Stomach upset can be caused by eating and drinking. Do not eat greasy or spicy food. Domestic spending seems to be increasing, try to save by buying only what is needed.
Gemini- Today, keep yourself mentally strong and stress free. Management skills will become the center of attention for everyone in the workplace, this is going to be beneficial not only for you but also for the institute. With the affection and appreciation from the boss, the rank is expected to increase. Whether it is business or home, you will get the benefit of the support of superiors Be alert for problems related to allergies. Do not delay seeking the advice of a doctor in case of trouble. The health of the elderly may deteriorate. Do not be negligent in case of ill health. The sister may have health problems. Relatives or friends may come to the house.
Cancer- Today's day can be full of stress due to work busyness. Keep yourself calm, trying to connect with spirituality will also be a good option. Business people have to take care of the dissatisfaction of consumers. Students can take advantage of their experience by dealing with the teacher in an intimate manner, a slight lapse can be challenging for career and results. The sick and elderly need to be vigilant about health, do not delay in seeking advice from a doctor if relief is not available. Urine infection or blood related problems may emerge. Keep a good relationship with neighbors, increase mail meeting.
Lion- Today, the emphasis should be on increasing the social circle, it will be beneficial for you. If the senior in the job is a woman, then create a better rapport. Efforts should be made to increase technical efficiency in order to improve performance, enabling themselves by keeping them updated through communication channels. Today, Surat needs to be groomed along with health. An attractive personality in a job or business will also give benefits. Diabetes patients need to be careful. Create a religious atmosphere with family. If a poor woman is found, she can increase her fortune by donating sugar or any sweet item. Day is beneficial for shopping.
Virgo Today, do not let any harm to the culture and civilization. Be respectful to senior people along with female colleagues at the workplace. Some things about the boss may seem bitter but do not express displeasure. Retail traders may get upset due to non-supply of goods. Get the supply chain's problems removed in time, otherwise customers may have to face anger. The day will be normal for youth and students. Headache and cold-related problems may occur due to health. Friends and family members have to be well treated otherwise they may get angry.
Libra- Today, in order to prove himself to be the best, he needs to show quickness and dexterity. Increased workload may require more time for office work. Traders of sweets or restaurants need to pay attention to the promotion of business. Be serious about quality. The youth will have to avoid controversies. In particular, the interaction with friends can be disturbed. Older diseases are expected to emerge again for health. Do not be negligent in medicine and routine. For any major work at home, you will be benefited by giving importance to the advice on seniors.
Scorpio Today, there is a need to remain positive all day. An important role can be found in a large project in the office. Do not show any negligence or reluctance on your part. Increase more at work. Keep in mind that there is no scope of mistake in any office work now. Give the office full time and avoid hurry to go home. Businessmen may have to travel for new business or deals. In view of the weather and pandemic, all necessary measures should be completed. Cold-cough and shortness of breath can disturb. People living in joint family should keep pace with the members.
Sagittarius Today, keep yourself completely away from laziness. You will be seen by everyone due to attitude. There is a need to work with confidence and time constraints. Take up the biggest responsibilities yourself at the workplace. People doing business related to finance will be profitable, but it is important to keep planning for the coming days as well. If there is any problem related to the intestines, do not eat more chili-spices or strong food. The amenities of the house will increase. If you are serious about love relations, today is a good day to increase your talk. Do not let the door of trust be weak in any way.
Capricorn- Today, responsibility and credibility will have to be increased for functioning. Use the experience in work and proceed, carelessness can spoil work. Police jobs and people working in military department will have good luck. If the traders are working in partnership, there is a possibility of estrangement from the partner. Keep the matters of transaction completely clean and tidy. Students will need to work harder for the expected result. Dental problems may occur in health, take good care of them. Jeevansathi If you want to start a startup, this is a good time. Day is good for electronic planning.
Aquarius Today, you will spend your day well and get rid of the troubles of the past. Do not let the focus deteriorate from office work. If working in banking sector, there is a possibility of promotion and transfer. People working in automobiles should consider the transaction of money carefully, losses may occur. Today is also auspicious for the people associated with the art world. It will be beneficial to change a little bit in the routine according to the weather regarding health. Keep away the mental anxiety otherwise it can turn into depression. Take care of your family as well as work. Keep pace with everyone.
Pisces You may have to show more participation in the work on this day. Even in the office, omission or carelessness can cause the boss to reprimand. The boss's work is closely watched. Opponents may try to demean. Chemists can fall prey to paperwork, so do not do any illegal work. There is a possibility of better increase in the income of people working in electronic work. There may be intestinal problems, if there is any problem beforehand, be a little cautious. Keep all the important things of the house very carefully, there is a possibility of theft or loss. Everyone will get support at home.
Chanakya Niti: If you want to please Lakshmi ji, then take these 3 things of Chanakya in your life, learn Chanakya policy