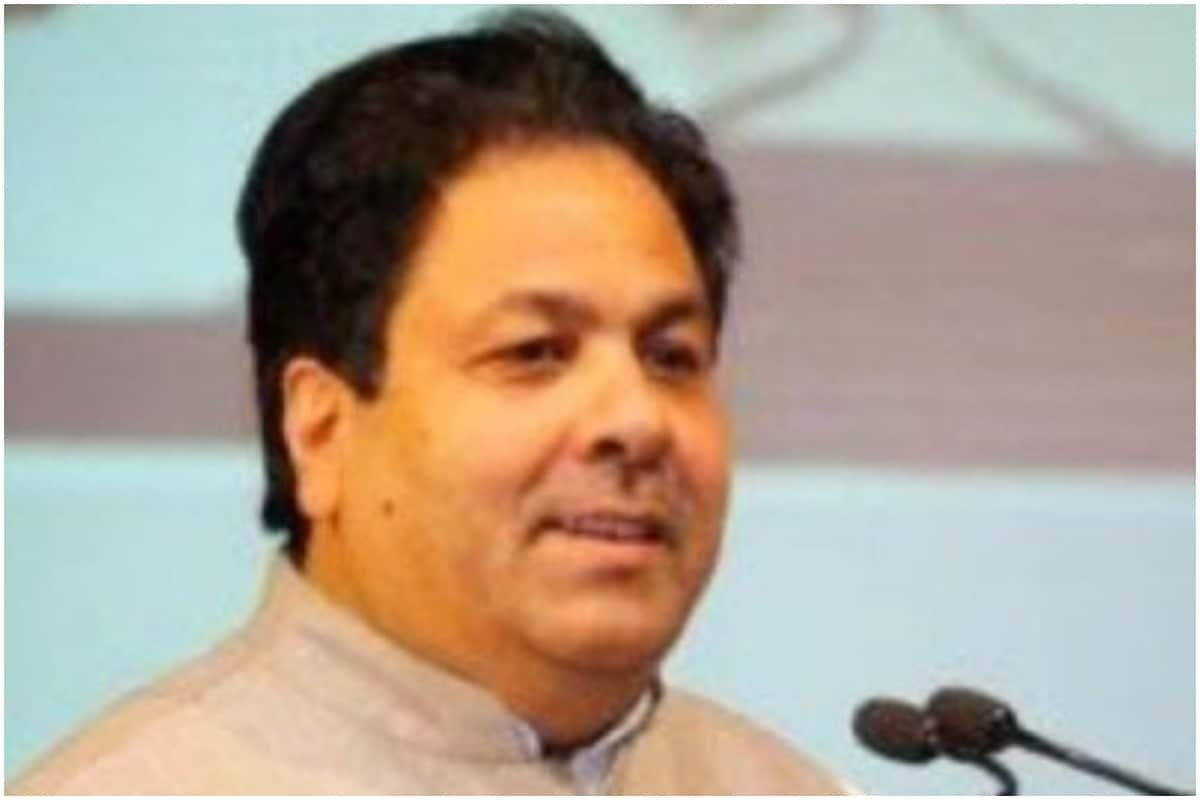 Ahmedabad.
The AGM of the Board of Control for Cricket in India (BCCI) is going to be held in Ahmedabad today. There is a lot of change in the politics of BCCI today. Veteran Congress leader Rajeev Shukla (Rajeev Shukla) can be elected as the Vice President of BCCI in this AGM. According to sources, the BCI has completed preparations to elect Rajiv Shukla as the next vice-president at the BCCI annual meeting to be held in Ahmedabad today.
The veteran Congress leader Rajiv Shukla has served the cricket world for many years. Rajiv Shukla has also been the President of IPL. He has been the President of Uttar Pradesh Cricket Association in the year 2017. BCCI President, Sourav Ganguly will also be supported by a veteran with Rajiv Shukla's appointment as BCCI vice-president.
Fans raging on Sunil Gavaskar for questioning Virat Kohli's Paternity Leave, dared to question Sachin?
Sources said that this time, the election of BCCI will be only formally, because the name of Rajiv Shukla has been agreed. The BCCI election officer has also approved Shukla's name. Rajiv Shukla's name has been proposed by DDCA President Rohan Jaitley and Uttarakhand's Mahim Verma, who vacated the post earlier this year.Two new teams approved for IPL 2022
Let me tell you that the time limit given to the International Cricket Council to give full exemption of tax to the T20 World Cup to be held in India next year is just a week away and in such a situation, the Cricket Board of India Thursday This issue will be prominent in the 89th annual meeting of the General Assembly to be held here on December). Apart from this, the inclusion of two new IPL teams and the formation of various cricket committees will also be included in the agenda.
IND vs AUS: Former Indian cricketer speaks on Virat Kohli's paternity leave, national duty first
Sourav Ganguly and the issue of conflict of interest
There is also speculation that BCCI President Sourav Ganguly will also be questioned about his advertisements and the matter of conflict of interest, but there is no clarity on this yet. Two new teams will also be approved for IPL 2022. "At this time it is not possible to have ten teams in the IPL for 2021," said a senior board official. For this, the tender process and auction will take a long time and it is not possible in such a short time. "He said," It is right that approval is taken and in 2022 there is a 94 match tournament. "
Election of three national selectors
Some well-known names have applied for the posts of selectors from three regions. The biggest name in this was former Indian fast bowler Ajit Agarkar, who played more than 200 international matches in all formats for the national team. Agarkar is the contender with Abe Kuruvilla from the western region, while Maninder Singh and Chetan Sharma from the north region have applied. Former Test opener Shiv Sundar Das is a big former player applying from the East Zone.
(Input: Mayur Mankadia)