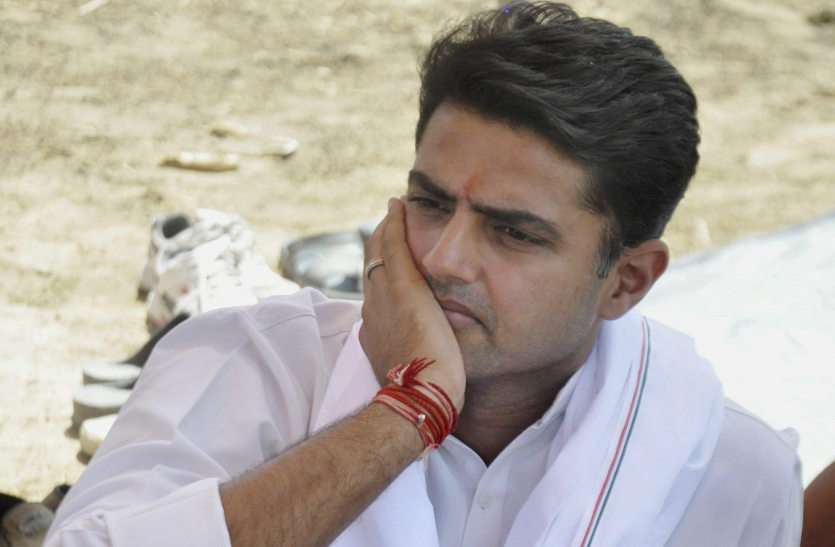 Congress is moving fast towards a permanent solution to the political struggle of Rajasthan, preparations to replace Ahmad Patel in the three-member committee, the decision of Sachin's future will be on the committee's recommendation
Shadab Ahmed / New Delhi. The Congress is now moving rapidly towards a permanent solution to the political struggle of Rajasthan. The state Congress executive is being finalized. While names are also being discussed for appointments in Board, Corporation, Commission. Apart from this, the appointment of district heads will not be done at the moment. At the same time, preparations are on to replace Ambika Soni soon in place of Ahmed Patel in the three-member committee set up for Rajasthan. On the other hand, Congress state president Govind Singh Dotasara has reached Delhi on Saturday evening.
Efforts are on for a permanent solution to the political struggle that arose from the rebellion of Congress leader Sachin Pilot. After the defeat in the Panchayat elections in the state, the high command directed to strengthen the organization. Under this, the state executive can be announced soon. Official party sources say that the executive will not be kept too large. This appointment will be done after consulting all the leaders. There will be balance in it. Senior leaders can be found in most positions to keep the organization fit. At the same time, one month may have to wait for the appointment of district heads.
Supervisors will be sent to districts
Sources said that soon after the formation of PCC, in-charge and supervisor will be appointed for the districts. According to their feedback, district heads will be appointed.
Decision will be made soon on pilot
A senior party leader said that the work of the three-member committee had slowed down due to Patel's death. Soon another leader is being appointed in his place. In this, Ambika Soni's name is at the forefront. This will be followed by immediate decisions on the complaints of Sachin Pilot and his supporting legislators. He said that the pilot exercised restraint after the political developments. We are not going to leave them on the road. Soon the party will take a decision regarding the pilot.
Dotasara reached Delhi
Dotasara has come to Delhi for the first time after becoming Congress state president. It is believed that he can meet in-charge Ajay Maken and general secretary Randeep Surjewala on Sunday. During this time, the state executive and political appointments are likely to be discussed. Dotasara, however, stated that he came from a private program.