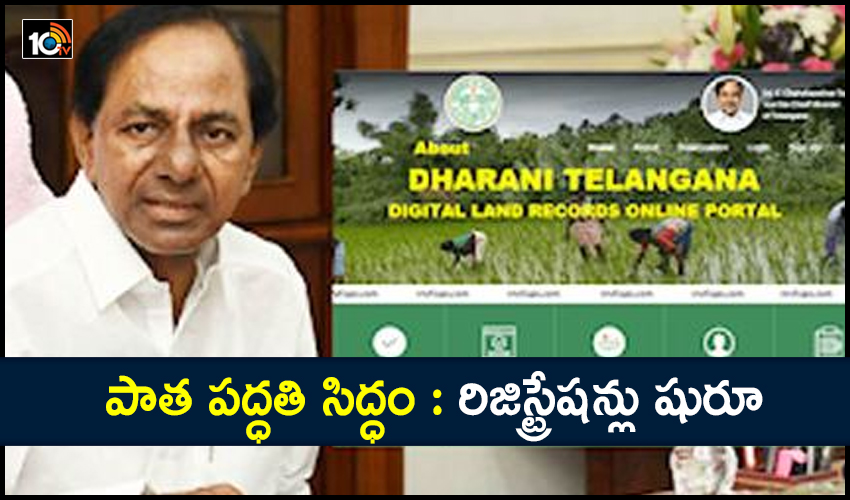 Telangana Registrations begin: The process of registration of non-agricultural assets will be done in the old manner as per the guidelines of the Telangana High Court. Registrations will take place on Monday, December 21, 2020, in the same manner as before September 8, 2020. Authorities across the state were prepared to carry out the old system with government orders. Recently, CM KCR directed to register non-agricultural assets in all sub-registrar offices in the state.
The Stamps and Registration Branch should take appropriate steps to ensure that registrations are done smoothly and expeditiously. CM KCR ordered to see the people without any inconvenience. Registration of non-agricultural assets will be done through card system rather than slot book system. With this, slot booking for non-agricultural properties by Dharani was stopped.
For those who have already booked the slot, registrations will be done on the scheduled dates. Registration of non-agricultural assets under the new system was launched on December 11. So far 2,599 slots have been booked under this new system out of which 1,760 registrations have been completed. The new policy was temporarily halted temporarily with High Court orders.