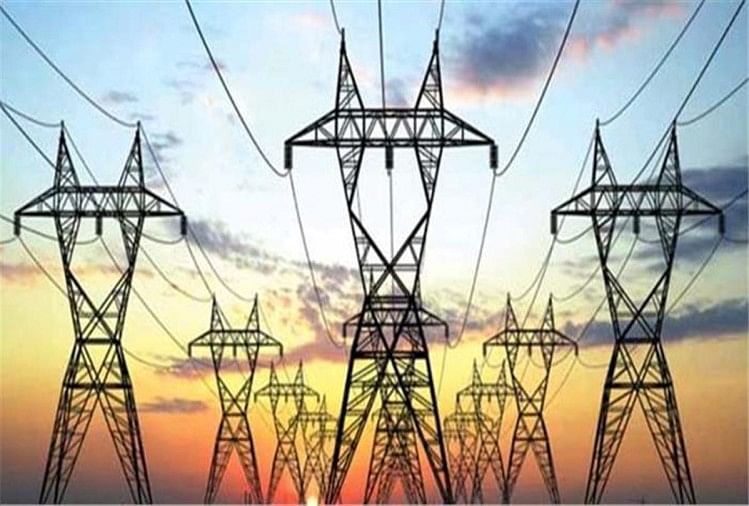 World Desk, Amar Ujala, Beijing
Updated Sun, 20 Dec 2020 06:25 PM IST
New electricity policy
– Photo: Social Media
In many provinces of China, people have been asked to reduce power consumption due to coal shortage. The series started ten days ago. First, power factories in Zhejiang province were asked to stop production for 24 hours every three days. For this reason shopping malls, cinema houses, bars etc. were instructed to reduce their working hours and shut down the heating system. China Economic Weekly has published this news. Later on that basis, other Chinese news media have also reported this.
According to the China Economic Weekly, the supply of coal has been deliberately reduced to reduce the amount of carbon emissions. The second state to take such a step after Zhejiang became its neighboring Jiangxi. Authorities have issued warnings that there may be a power outage in the morning and afternoon hours in the highest consumption hours. Hunan province has also implemented a reduction in power supply for business houses. Reports from Hubei province also stated that electricity consumption is being reduced due to the reduction in coal supply.
China has announced an ambitious plan to make itself carbon neutral by 2060 (ie curbing carbon emissions altogether). The largest emission of carbon gases is from coal. Coal is used to make electricity and for heating homes in the cold. So far, many states of China depend on coal for these tasks, but now they have been asked to move towards adopting clean energy.
So the cuts have to be made
The National Development and Reform Commission, the apex planning agency in China, said that the demand for electricity increased rapidly due to increased activities in factories and increased demand for cold heating in the aftermath of the Corona epidemic. Therefore, electricity has had to be cut in many states. Provinces like Hunan and Jiangxi have already faced the problem of power shortage. The agency said that these two provinces are far from the country's coal reserves. They have been told that they cannot depend too much on external sources. The agency has assured the people that by the end of winter, power supply will become normal.
A surge in the price of cuckoo
The price of coal has risen sharply due to increased power demand. The price of coal used in thermal power houses has increased from 600 Yuvan per tonne to 730 tonne by the government fixed price. Apart from this, there have been accidents in several coal mines recently. These have also affected the supply of coal. Due to increased tension from Australia to China, the supply of coal from there has been reduced. November saw a 19 percent decline in coal imports in China. All this has affected the production of electricity.
According to the state grid Hunan, the government supplier of electricity in Hunan Province, the availability of electricity is expected to decrease by 30 to 40 million kW by next spring. The grid said that in principle it would be guaranteed to maintain the level of power consumption of citizens, but adjustments would have to be made in view of the full load of electricity.
Experts say that as is often the case in China. It remains difficult to understand the real problem. The problem is that there has been a shortage of electricity and it is affecting the common life in many states, but government agencies are presenting it by linking it to China's climate change goal.
read ahead
So the cuts have to be made