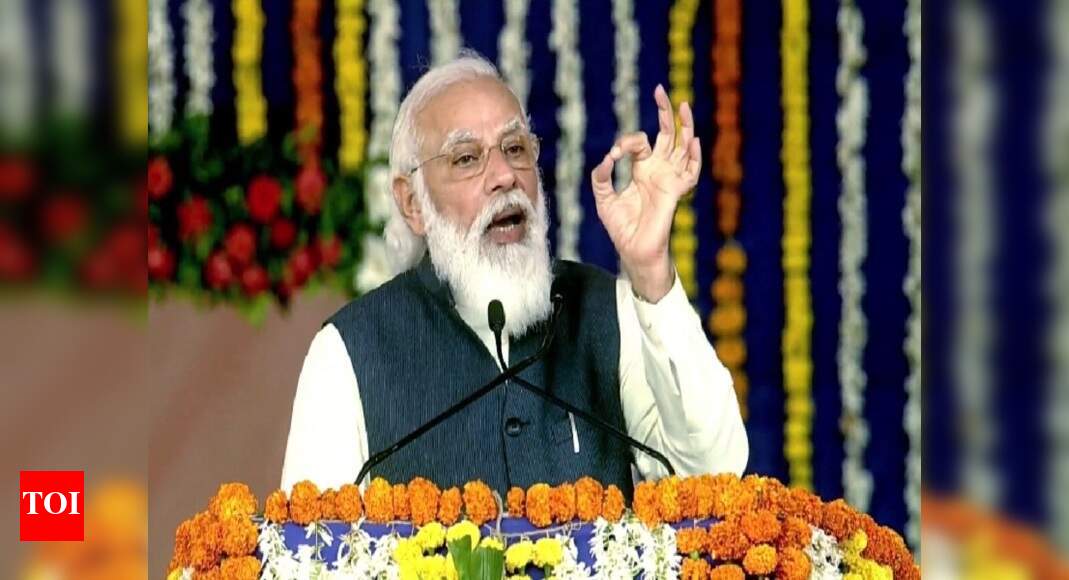 AGRA: Prime Minister Narendra Modi will be the main guest at celebrations for the 100th anniversary Aligarh Muslim University, one of the oldest universities in the country, on December 22nd.
"A centenary is a milestone in the history of any university … The entire AMU community and I are grateful to the Prime Minister for accepting our invitation," said the Vice Chancellor Tariq Mansoor said TOI on Wednesday. "The presence of the Prime Minister at this historic event will be immensely helpful to the growth and development of the university and the placement of our students." The Union HRD Minister Ramesh Pokhriyal Nishank will also be present, he added.
The last time a seated prime minister attended an event at the university was in 1964 when Lal Bahadur Shastri provided the convocation address. However, it comes with a change in plans. AMU officials had previously informed TOI that President Ram Nath Kovind would be attending the centenary celebrations. However, he has now postponed his plan and will be there in February 2021. All events will be held online as the Covid-19 restrictions are in place.
A senior AMU official told TOI that the Prime Minister's presence "would send a strong message BJP Officials who continue to attack the institution. "AMU protests against CAA had sparked a backlash last year. Her scholars have spoken out against incidents of violence against women in UP and in support of the continued protest by farmers in Delhi.
The VC did not disclose the itinerary for December 22, but sources said the prime minister could inaugurate the newly constructed campus gate, issue a postage stamp and coffee table memorial book, and attend the funeral of a "time capsule" of AMU memorabilia .
The Muhammadan Anglo-Oriental College was founded by Sir Syed Ahmad Khan in 1875 from what he saw Oxford and Cambridge. In 1920 it was renamed Aligarh Muslim University and officially inaugurated as a university on December 17 by the then VC Mohammad Ali Mohammad Khan, the Raja Saheb of Mahmudabad.