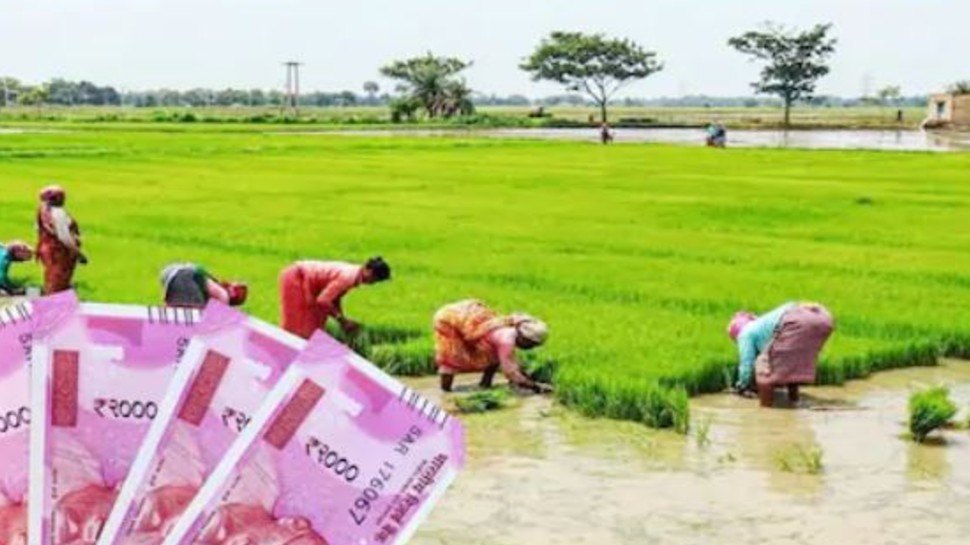 new Delhi: Prime Minister Narendra Modi (PM Narendra Modi) will release the next installment of the Kisan Samman Nidhi (PM Kisan Samman Nidhi) scheme in the bank accounts of farmers on December 25. This program of PM Modi will be done through Video Conferencing. That is, 2000 rupees will be deposited in the farmers' account tomorrow.
Money will come in 9 crore farmers' accounts
The Prime Minister's Office (PMO) has given this information. By pressing a button, PM Modi will transfer more than 18 thousand crores to the beneficiary farmer families of the 9 crore Kisan Samman Nidhi (PM Kisan Samman Nidhi) scheme of the country. PMO said that Modi will also interact with farmers of six states during the program.
Program between farmers' movement
The transfer of money under the Kisan Samman Nidhi scheme is taking place at a time when farmers are protesting against agricultural laws in Delhi. Even after several stages of negotiations, there is no way of reconciliation in the government and farmer unions. The government is repeatedly trying to convince the farmers that this law is in their interest. On behalf of the PMO, it has been told that PM Modi will also hold talks with the farmers of 6 states, in which the farmers will share their experiences on the schemes being run by the government for the benefit of the farmers.
Also read- RBI alerts! Stay away from these mobile apps or else you will be victim of fraud
2 crore farmers have registered so far
Union Agriculture Minister Narendra Singh Tomar said on this program of PM Modi and farmers that on December 25, 9 crore families will be transferred 18 thousand crore rupees as part of PM Kisan Samman Nidhi scheme in their accounts. The Agriculture Minister said that till last evening, 2 crore farmers had registered themselves for this online program.
Money will come in your account, check this way
The money of PM Kisan Samman Nidhi will come in the accounts of farmers tomorrow. This will be the 7th installment, which will be transferred to the farmers' account. If you are checking your status on PM Kisan Portal, then there is a message of FTO generated and payment pending, then it means that your installment will soon be transferred to your bank account by the state government, beneficiary's Aadhaar number, bank The remaining information including the account number and IFSC code of the bank has been checked. Your installment amount is ready and the government is about to send it to your account.
Also read- Important news for BoB, Dena and Vijaya Bank account holders, this is a special update