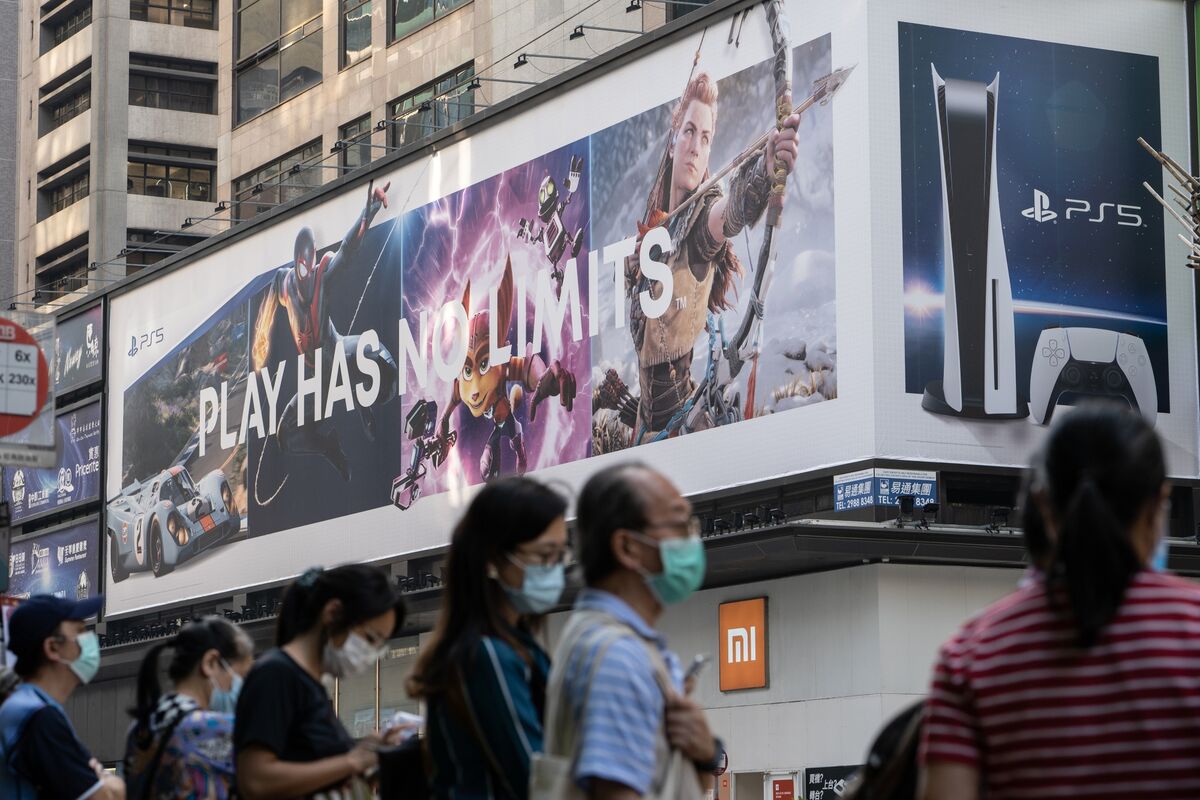 Sony Corp. developed one of the hottest gadgets of the year for the PlayStation 5. However, its rollout has been hampered by scalpers buying up scarce supplies and putting the long-term health of the company's key product at risk.
Scalpers, who buy devices in retail stores and then resell them at a higher price, have long been a challenge in the gaming business. The problem is particularly acute this year, however, as the coronavirus halted production and spurred more online console sales – where scalpers use sophisticated bots to buy the PlayStation 5 and Xbox from Microsoft Corp.
Angry players urge resellers to charge nearly three times the retail price on sites like $ 1,300 or $ 1,400 Ebay and Twitter. "This is a startup disaster" a twitter post declared, vowed not to let up at exorbitant prices. "Scalpers can keep them."
The danger is that Sony's struggles in the first few weeks after launch could affect its ability to lure gamers and developers to the new platform, undermining profits for years to come. The debut of a console is set to spark a positive cycle of consumers rushing to buy the devices, while developers introduce games that benefit from new graphics and processor capabilities and drive demand on both sides. Sony risks the opposite.
"The PlayStation 5 could be missing a critical chance to enter a good upward spiral between hardware and software," said Kazunori Ito of Morningstar Research. "The platform's peak will likely be low and the platform's total revenue won't be as high as we hoped it would be."
Scalpers provide bots that constantly monitor online stores for changes in inventory and consumables, then automatically place orders and check out within seconds when devices become available. The technique is based on the well-known web crawler or scraping technology, but is specially tailored for e-commerce and can sometimes jump to the top of the order queues.
Evidence of problems is shown in the so-called tie ratio or in the number of games sold for each console. A healthy ratio for a new console is around one, which means that every person who buys a machine will get at least one game. The number matters as the PlayStation 5 sells at a loss while games are lucrative.
So far, Sony appears to have had sales of roughly one game for every three devices – compelling evidence that scalpers are hoarding the consoles. First month estimates by Japanese Famitsu suggested Sony sold around 213,000 PlayStation 5 consoles nationwide, while the top three titles with no digital downloads sold less than 63,000. Sony's Spider-Man and Demon's Souls were the top games, while the third was an outside software company. For comparison, Nintendo Co. sold half a million Switch consoles in the domestic market in the first four weeks, and the top three titles made up roughly the same number.
"Even when we consider purchasing software for digital download, the percentage of PlayStation 5 devices actually in use is not that high, which means it is limiting current demand from profitable resellers," said Hideki Yasuda, an analyst at am Ace Research Institute. The PS5 is compatible with the PlayStation 4 game and comes pre-installed with Astro Playroom so players may not be forced to buy new titles right away.
Sony's scalper headache is made worse by production fights. The company plans to sell more than 7.6 million PlayStation 5 models by the end of March, outperforming the previous generation console.
However, the pandemic has created bottlenecks across the industry supply chain, affecting the ability of Sony companies to experience bottlenecks Apple Inc. to ramp up the output. Major suppliers including MediaTek Inc. announced that chip availability will be limited until the first half of 2021. Strong demand from electric vehicle manufacturers has depleted capacity for some parts used in the PS5, according to some people familiar with the supply chain, among other things.
Of particular concern to Sony, the production yields for the PS5's main purpose-built processor are still inconsistent and affecting its ability to meet demand, people said, asking not to be revealed as the details are private . The company may have to rely more on air freight to ship consoles to retailers, which further detracts from its profits.
"It's at least ten times more expensive by air than by sea when the world is in a normal state, and the distance is likely greater now," said Yasuda of Ace Research.
Sony's latest shipping forecast is still well above the 7.6 million mark, though not as high as before, said one respondent.
Sony declined to comment specifically on production numbers or scalpers.
"While we are not releasing any manufacturing details, nothing unexpected has happened since the PlayStation 5 mass production started, and we haven't changed the production number for PS5," a spokesman said.
Insufficient supply risks hinder the cycle of successful console rollouts with new software titles, which in turn catalyze hardware interest. One major Japanese publisher was so shocked by the early market reaction that, according to someone familiar with the conversations, internal discussions were taking place over whether to delay its PlayStation 5 games.
Retailers are taking extreme measures to stop scalpers. GameStop Corp. didn't say it own employees about new console shipments in US stores this week up to an hour before arrival so that real customers can buy them. In Japan, Nojima Corp. had staff manually review each order to sort out scalpers. Still, resellers have already made around $ 35 million from the PlayStation and $ 24 million from the competing Xbox, which was launched at the same time. according to an estimate.
Many customers accuse Sony of doing nothing more to increase supply – and eliminate profits for scalpers.
"The real test for the PlayStation 5 is whether the hardware can continue to sell well even with sufficient supply," said Serkan Toto, advisor for the games industry. "You need good games to convince players to switch to the PlayStation 5. You need more outside publishers to put games on the PlayStation 5, and you need to ship more hardware."
– With the support of Debby Wu