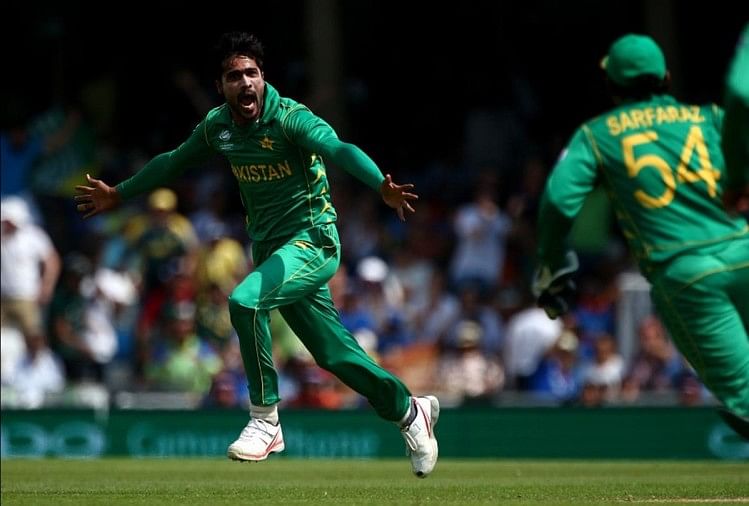 Sports Desk, Amar Ujala, Karachi
Updated Thu, 17 Dec 2020 01:41 PM IST
Pakistan's star fast bowler Mohammad Aamir said goodbye to cricket on Thursday. He decided to retire from international cricket at the age of 28. The Pakistani fast bowler made serious allegations like mental torture on the Pakistan Cricket Board, saying that he cannot play inside the current management and is taking an indefinite break.
Aamir, who was instrumental in getting Pakistan the Champions Trophy in 2017, was disappointed at not being included in the team selection for the Zimbabwe and New Zealand tour. He said in the viral video that he is not going away from cricket but the current management of Pakistan cricket is trying to distance him from it. Aamir said that he was mentally tortured, he suffered a lot of torture from 2010 to 2015, stayed away from cricket and also took the punishment of what happened but will not face it anymore.

Here is Pakistani fast bowler @iamamirofficial announcing retirement from international cricket as protest against Pak team management's behaviour. he was talking to me pic.twitter.com/TMC2LDEZHb

– Shoaib Jatt (@Shoaib_Jatt) December 17, 2020
Aamir slammed the team's coach Misbah-ul-Haq and bowling coach Waqar Younis and refuted his criticism. In fact, Aamir had suddenly retired from Test cricket in 2019, after which the coach called him a fraud and a liar.
Significantly, Aamir, who made his debut in international cricket in 2009, retired from Test cricket in 2019 and attributed the work pressure behind it.