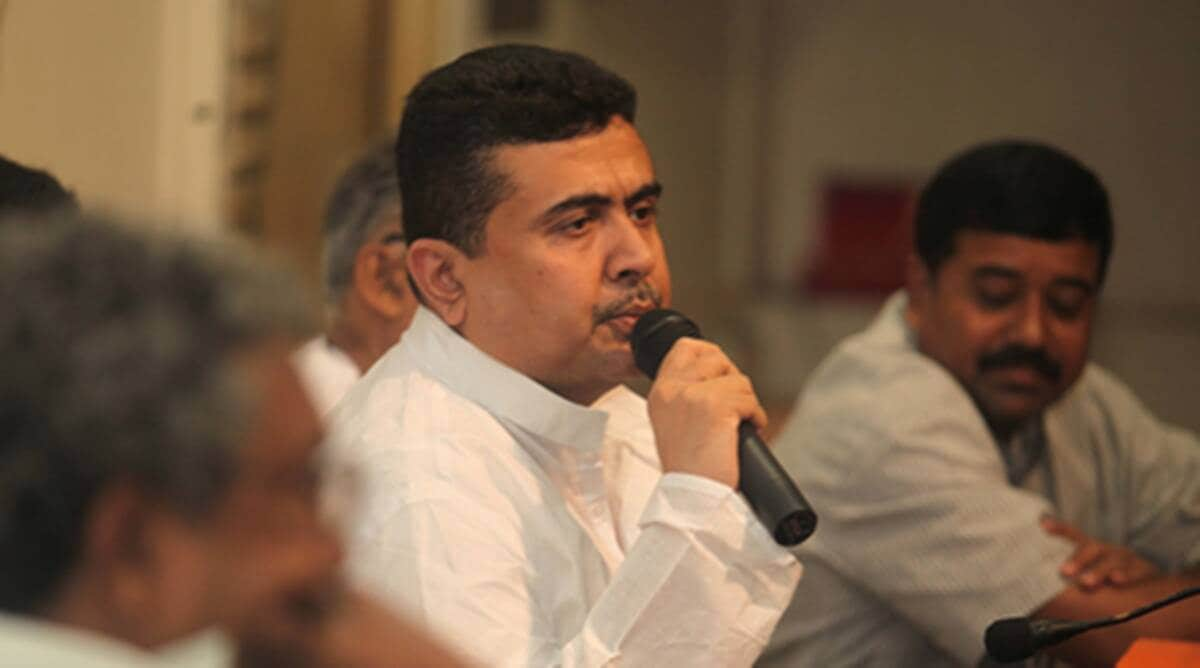 By: Express Web Desk | Kolkata, New Delhi |

Updated: December 17, 2020, 5:28:46 pm
Suvendu Adhikari, Chairman of the Rebel Trinamool Congress
In a double jolt to the ruling TMC in West Bengal, Trinamool Congress (TMC) leader Suvendu Adhikari and Jitendra Tiwari resigned from the party's main membership on Thursday. Adhikari, who resigned as Nandigram MLA on Wednesday, announced his resignation to the top party and West Bengal chief minister Mamata Banerjee. Adhikari is expected to join the BJP soon.
In his Letter of resignationAdhikari said he was "grateful for any challenges and opportunities" and would always appreciate the time he spent as a member of TMC.
Adhikari represented Nandigram constituency in the Purba Medinipur district and was the face of the Nandigram movement that catapulted Mamata Banerjee to power in 2011.
Suvendu's letter of resignation.
Adhikari who had been distanced himself from the party in the past few months and address rallies outside the party banner expected to join the BJP along with some rebellious TMC leaders when Interior Minister Amit Shah visits West Bengal on December 19th and 20th.
The general secretary of the BJP and the party's West Bengal in charge, Kailash Vijayvargiya, said: "He (Adhikari) is a very dynamic leader. If he wants to join BJP he will be welcomed, but that depends on his choice. "
Aiming indirectly at Adhikari, Mamata had said on Wednesday, "One or two come in during high tide and go out during low tide. It does not matter. "
"Those who were in Trinamool from day one are still here. You will keep fighting. Remember, they won't change their character. You change your clothes, but not your ideology, "said the Prime Minister, who is on a three-day tour through northern Bengal.
Suvendu resigned from the state cabinet last month. Subsequently, Adhikari's employee Kanishka Panda, the secretary of the TMC's Purba Medinipur district, was expelled from the party.
Like Suvendu, several other party leaders had criticized the party leadership for getting rid of important leaders within the party. Before leaving the party, Jitendra Tiwari resigned as head of Asansol Municipal Corporation. The development comes days after he accused the state government of withdrawing central funds from the industrial city as part of the Smart City project.
Tiwari, District President of the Trinamool Congress, Paschim Bardhaman, also praised Suvendu Adhikari as the second most important party leader after Mamata Banerjee. "I have resigned from the position of Chairman of the Board of Asansol Municipal Corporation. What do I do with the post office if I am not allowed to work? So I resigned, "he told reporters.
📣 The Indian Express is on the telegram now. Click here to join our channel (@indianexpress) and stay up to date on the latest news headlines
Download the Indian Express App for the latest Kolkata news.
© IE Online Media Services Pvt Ltd.