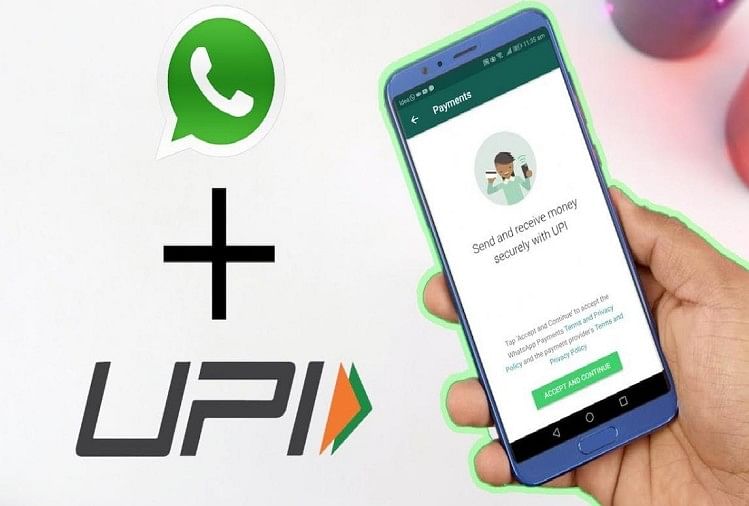 You can now send money with the message through WhatsApp. The service has started from Wednesday, which will be available to about 20 million Indians.
This facility is UPI based like Google Pay, Phone Pay, Bhima and other bank apps. You do not need to keep money in WhatsApp Wallet for payment. You can pay directly from your bank account.

The Facebook-owned company has started this facility in association with SBI, HDFC Bank, ICICI Bank and Axis Bank.
The payment feature of WhatsApp is based on the Unified Payment Interface (UPI) system of National Payments Corporation of India (NPCI). NPCI had approved to start this service in November 2020 itself. WhatsApp has 400 million users across the country.
How to create a WhatsApp-pay account
Touch the top three dot on the right side of the WhatsApp screen.
Go to the payment option and click on 'Add Payment Method'.
Add the person who has your account with the bank.
Select 'Verify' option via SMS for verification.
Verify by filling in the code on the mobile number associated with the bank account.
After verification, generate the UPI PIN and confirm it by filling it again.
(The Whats number and the bank account number must be the same.)
How to do transactions with account creation
Open the chat of the person you want to send money to.
Click on the attachment marks in the message box.
Fill the amount you want to send by touching on the payment.
Fill UPI PIN, confirmation SMS will come after payment.
Opportunity to benefit digital economy: Bose
"We are excited to provide simple and secure digital payment facility to WhatsApp users in India along with the four banks," said Abhijeet Bose, Head of WhatsApp India.
He said, UPI is a transformative service. We have the opportunity to jointly extend the benefits of our digital economy and financial inclusion to a large number of users who did not already have full access. NPCI has placed a limit of 20 million users on WhatsApp Payments, but will be reduced in a period of time.
SBI has the most users
Currently, SBI, with more than 45 crore subscribers, has the highest number of 120 million UPI users across the country, which is 28% of the UPI system. According to the latest NPCI figures, there were a total of 221 crore UPI transactions in November this year, which is 6.7% higher than the 207 million transactions in October. There were 180 crore UPI transactions in September.
WhatsApp will help in buying health insurance
WhatsApp will offer to buy 'affordable sketch size' health insurance from its platform by the end of this year to provide wider access to financial services to its users in India. Sketch size insurance plans offer special needs-based insurance, with both premium and insurance cover reduced