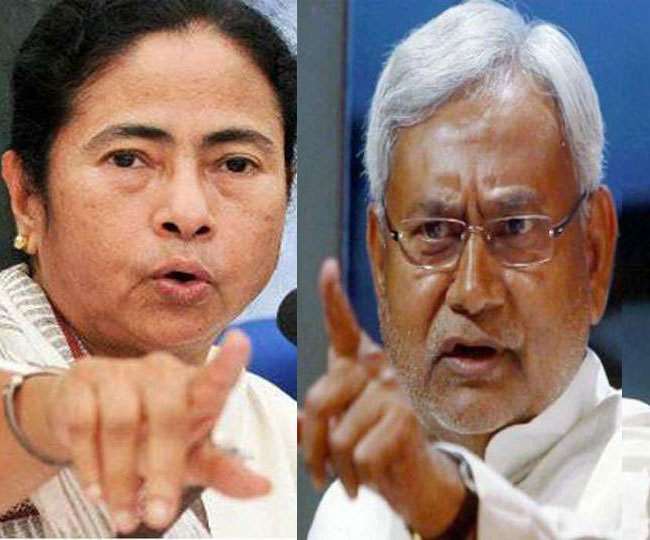 Patna, Jagran team. West Bengal Assembly Election Bihar's politics (Bihar Politics) is now seen shifting to West Bengal next year. Preparations have started for the political parties of Bihar for the assembly elections to be held in West Bengal in 2021. There, the Bharatiya Janata Party (BJP) has strongly pushed against the ruling Trinamool Congress (TMC). The Janata Dal United (JDU), the BJP's ally in the National Democratic Alliance (NDA), is also set to jump in the West Bengal assembly elections. JDU has said to field candidates for 75 assembly seats in West Bengal. The special thing is that if there is no communication between BJP and JDU, then both parties can be seen in different elections.
JDU preparing for 75 seats in West Bengal
JDU has also started preparing to try its luck in Bihar's West Bengal assembly elections. JDU National General Secretary KC Tyagi said that they are preparing for this. The number of seats is being decided. It is still certain that the party will field candidates in some selected seats. JDU's West Bengal in-charge and Legislative Councilor Ghulam Rasul Balliavi has said that the party is preparing election for 75 assembly seats there. JDU-dominated seats adjacent to Bihar have also been identified. Further, the final decision will be taken after the leaders of Bengal unit meet the national president and Bihar Chief Minister Nitish Kumar (CM Nitish Kumar).
Will BJP and JDU stay together or fight separately?
Now the question is, will JDU jump into the election ground in West Bengal with BJP while in NDA or will there be some other equation there? Ghulam Rasul Baliyavi says that there will be a dialogue in this regard between the JDU and the BJP leadership. If both parties agree, they will fight together. However, he gave the example of contesting separate elections from BJP in Jharkhand and also pointed out that if there is no consensus in West Bengal, then to fight separately. KC Tyagi said that he has contested elections in West Bengal earlier. As far as alliance with BJP is concerned, it is only in Bihar. Prior to this, JDU has also contested against BJP in many other states including UP, Jharkhand.
BJP leader said: will withdraw from conversation solution
On the other hand, BJP leader Sanjay Mayukh also explained the situation in gestures. He said that there will be no clash between JDU and BJP in West Bengal assembly elections. We will remove the top leadership from both parties from the dialogue. By the way, BJP and JDU have contested elections separately or together in many states. JDU is free to contest separate elections.
Separate elections in Jharkhand and contested elections in Delhi
Be aware that BJP and JD-S were in separate elections in Jharkhand. Whereas, both were in the Delhi Assembly elections. JDU suffered failure in both the states. The party is now preparing for election in West Bengal.
Stunning in support of Mamta, Manjhi will also beat Taal
Hindustani Awam Morcha, JDU's ally in West Bengal elections, has also announced to contest assembly elections in West Bengal. In such a situation, Jitan Ram Manjhi is expected to be there in support of Nitish Kumar. On the other hand, Rashtriya Janata Dal (RJD) has also announced to support Mamata Banerjee in the election of West Bengal. RJD leader Shyam Razak has said that his party will try to make Mamata Banerjee the chief minister of West Bengal again.
Download Jagran app and get job alerts, jokes, shayari, radio and other services with all news of news world