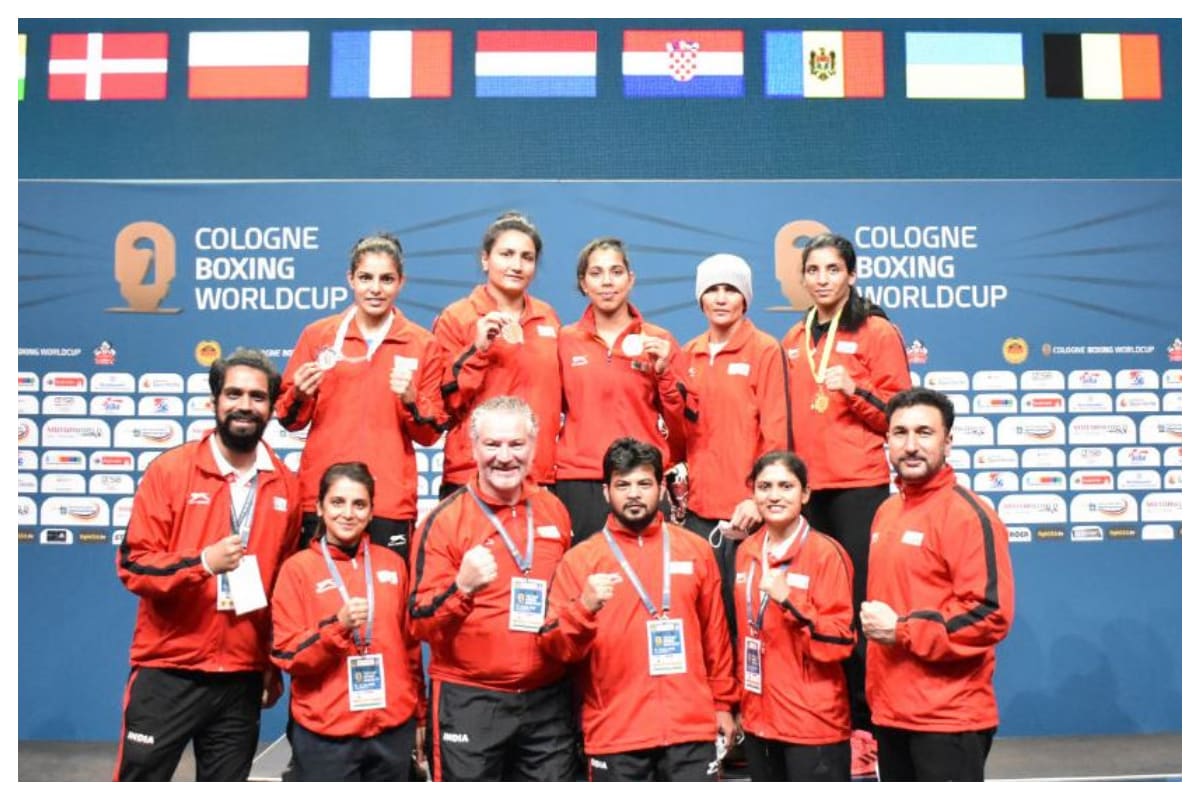 Indian Boxers (photo credit: twitter)
The Indian atmosphere continues at the Boxing World Cup in Cologne, Germany. Indian boxers Simranjit Kaur and Manisha won gold medals. With their medals, India is vying for the medal tally. India has won 9 medals so far in this tournament. In the women's 57 kg final on Sunday, Manisha defeated our country's witness 3-2. Simranjit Kaur won the gold medal with a 4–1 victory over Maya Colinhans of Germany. India won a total of 9 medals with three gold, two silver and four bronze medals and finished second in the tournament. Amit Pangal won his first gold medal after winning a walkover in the finals.
Satish Kumar won the silver medal in the men's 91 kg category. He missed the final due to injury. Satish reached the final on Friday after defeating Jamille Dini Moiz of France in the semis. In the final, Nelvi of Germany faced Typhoon. However, due to injury, he had to give a walkover.
In the women's 57 kg category, Sonia Lather, Pooja Rani, Gaurav Solanki and Mohammad Hasamuddin won bronze medals in the 75 kg category. The tournament features players from Germany as well as Belgium, Croatia, Belgium, Denmark, France, the Netherlands, Moldova, Poland and Ukraine.