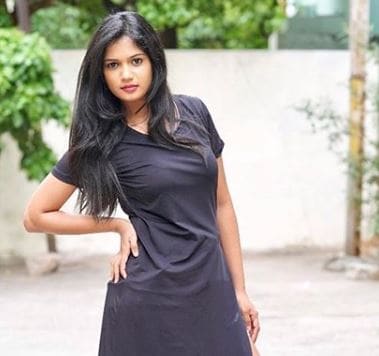 Ariana
Ariyana Bigg Boss 4: The biggest reality show Bigg Boss on Telugu television has reached the final of the fourth season. Abhijeet, Akhil, Sohail, Harika and Ariana are currently in the house. One of them will be declared the winner this weekend. The organizers are planning this season's grand finale to be even more grand, as in previous seasons. It seems that the work related to it has also started. Meanwhile, Abhijeet's name sounds good as the winner of this season. A few days ago, Google also showed the name of the question of who is the winner of Bigg Boss 4. Abhi impressed the audience so much.
All this aside, Ariana is one of the strongest contestants in the house. Ariana, who was boldly named in the new move to the house, was close with Devi Nagavalli. Although not so strong then .. Devi Elimination became very strong as the days went by. Largely without any support .. Tanento proved himself in the task. That is why despite being in the elimination nomination many times .. it was safe. In this order came the name Lady Fighter.
As part of Tuesday's episode, three contestants said that Ariana was not eligible for Bigg Boss. Abhijeet was the only one who spoke positively about himself. Meanwhile, Bigg Boss viewers are praising Ariana. Ariana, who has been playing her game on her own, deserves Bigg Boss. They are of the opinion that Ariana should come even if she runs in this order.