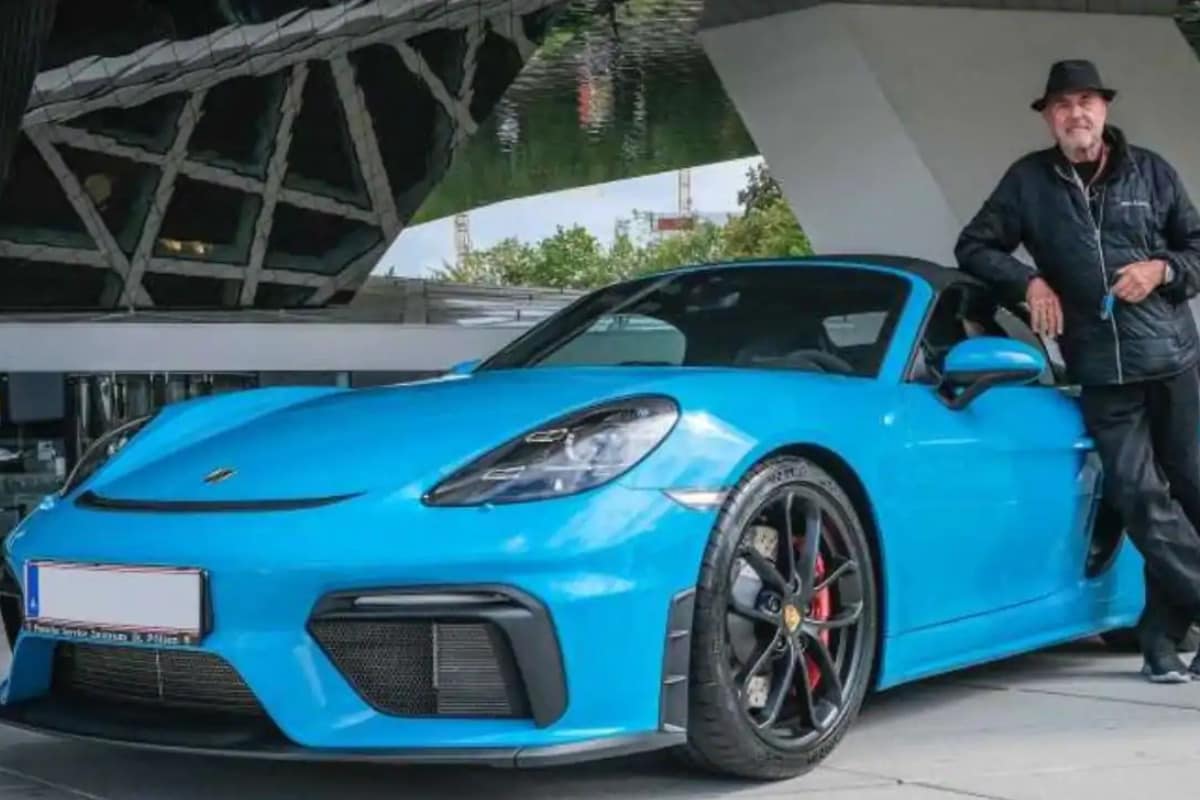 Ottoker with new car (Pic courtesy: Motor1.com)
Each of the human beings has a different type of spread. No matter how many obstacles some people face, they are not ready to give up. One such person has been in the news lately. Celebrities are usually in the habit of collecting luxury cars from various companies. Own them at will regardless of prices. Ottoker J, an 80-year-old man from Vienna, is collecting 80 luxury cars and attracting the world's attention. He recently bought the 80th Porsche Boxster Spyder. He has had this habit for the past few decades.
Ottoker bought the first Porsche in 1972. He has been filling his garage with various Porsche models ever since. A special building was also built to house them. Almost 50 years ago one day he was on the road when a Porsche car crashed. The liking for them has grown since then. He started saving money especially for them. He later bought the first Porsche Speed ​​Yellow 911 E.
There are rare ones
Ottoker recently owns a Miami Blue Porsche Baxter Spider car. He is the first customer to do so. He bought it from the Zufenhausen factory of the Porsche Company. He currently has 38 different Porsche model cars in his garage. Among them are rare models such as race cars, Porsche 910, 917, 956, 904, 964 cups … with an eight-cylinder engine. Collected nine versions of the Carrera RS models so far. He plans to drive on a Pan American Highway in a Force Coyone car. Ottoker says he will collect a few more cars without stopping with this one.