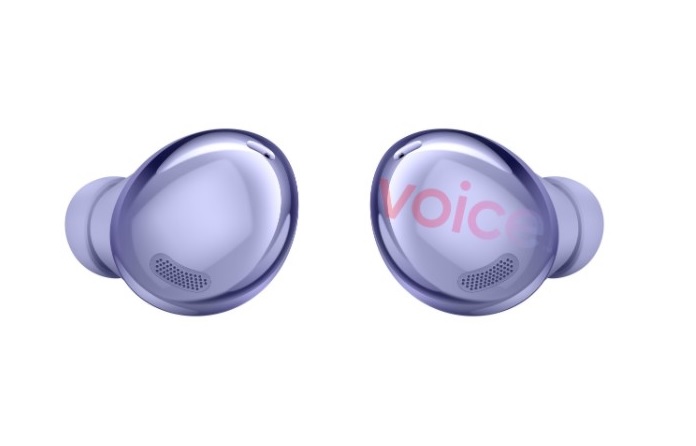 Samsung will be introducing new wireless earbuds next month alongside the Galaxy S21 series. The pair of TWS earbuds will launch as the Galaxy Buds Pro, and early leaks have shown what it will look like. Another leak cited some key features of Samsung's new headphones, one of which Apple is already offering for the AirPods.
According to Ishan Agarwal (@ ishanagarwal24), the Galaxy Buds Pro will support "multiple levels of active noise cancellation and ambient noise." This means that users can customize the noise cancellation and ambient noise feature to their liking.
Galaxy Buds Pro renders with Wearable APK

Found and uploaded by u / TheBone_

Supports multiple levels of active noise cancellation and ambient noise. Speech recognition function that automatically turns on ambient noise. 3D spatial audio with head tracking. Seamless earbud connection. pic.twitter.com/IU76nvmObE

– Ishan Agarwal (@ ishanagarwal24) December 20, 2020
This is similar to a feature offered by the Jabra Elite 85t that allows the user to toggle between up to 11 different levels of noise cancellation instead of just one – turning noise cancellation on or off. You can also adjust the ambient sound level of the Galaxy Bud, hopefully similar to how the Huawei FreeBuds Studio allows users to switch between two types of hear-through mode.
The leaker does not say whether these functions are accessible via the app or can be adjusted via the controls on the earphones. However, we assume that you will need to launch the companion Galaxy Wearable app to access these features.
EDITOR'S CHOICE: Samsung may launch a tri-fold tablet and "transparent display phone" next year
Another feature mentioned is support for automatically turning on Ambient Sound Mode when the earbuds detect speech. We believe this means that the earbuds turn on the ambient sound as soon as the user is detected to be speaking (read a conversation) so the user doesn't have to pause the playback to hear what the other person is saying.
Ishan also mentions that the Galaxy Buds Pro will have a 3D spatial audio function with support for head tracking. A similar feature was announced by Apple for the AirPods Pro a few months ago. The new AirPods Max has it too. The feature provides a theater-like experience when you are watching a video or movie. So it seems like the sound is coming from all around you rather than just one direction.
The Spatial Audio feature only works with content that it supports. So, if you watch a video or movie that doesn't have it, you won't be able to experience it even if you have the feature enabled.
The Galaxy Buds Pro will be available in three colors – Phantom Silver, Phantom Black and Violet. The case contains a much larger battery than the last generation model, so users should get even longer battery life with the new earbuds.
Always be the first to know – follow us!