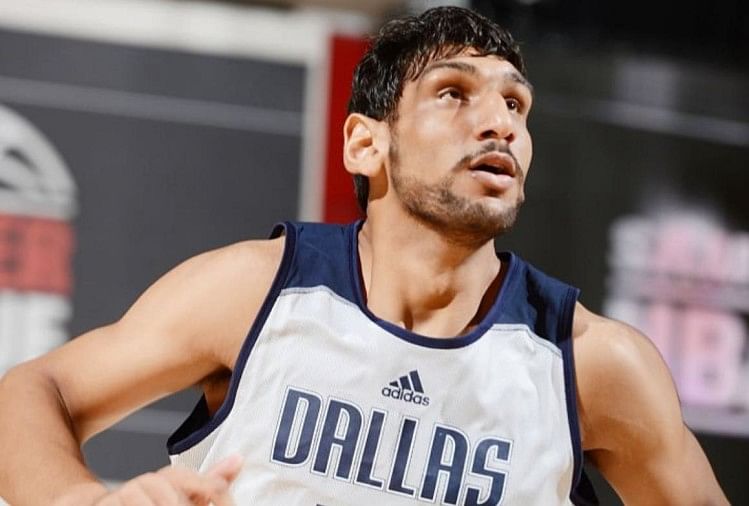 Amar Ujala Bureau, New Delhi
Updated Thu, 24 Dec 2020 07:02 AM IST
Satnam Singh, the first Indian player to play in the NBA, has been banned for two years by the NADA Hearing Panel. Basketball player Satnam Singh could not dismiss the allegations of doping in front of the panel. Satnam himself took a temporary ban on 19 November 2019 after being caught in dope, due to which the ban on him will be applicable for the next two years from this date. Satnam will not be able to play in any national or international tournament during this period.
Caught in dope in 2019

Satnam's urine sample Nada took preparations for the South Asian Games last year during a camp in Bangalore. In the same sample, he was found to be dope positive for higenamine (beta to agonist), included as a specified substance in the WADA list. Satnam argued before the panel led by Sunny Chaudhary that he had not intentionally consumed any banned drugs. The food supplement he took. By visiting his website also found that there is no banned drug in it. In the supplement, they did not find out that the banned drug was found.
Should have knowledge of restricted drug intake
The panel also admitted that Satnam has not intentionally consumed the banned drug, but according to WADA Code 2015, any player should be aware of whoever is consuming the drug. He should be aware of whether a banned drug is involved. In such a situation, it becomes the responsibility of Satnam. Then Satnam also did not say in the dope control form to be filled during the sample, which supplement he was consuming. According to the WADA code, they are banned for two years.
Satnam played for the NBA team Dallas Mavericks in 2015. However, he was later sent to the Texas League for the D League team. In 2018, he became the first Indian to play in the Canadian League. Here he played from the St. John's team. Satnam has also played in the Commonwealth Games for India.