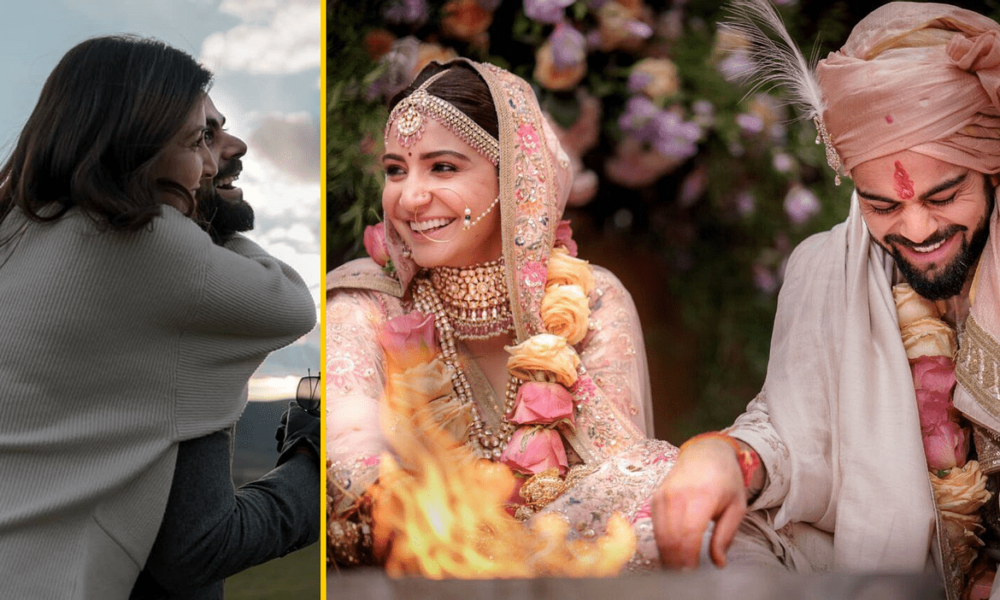 Virushka: To be remembered by the present generation in the love marriage of cricketers .. Virushka couple has become famous as the most lovable pair. The two celebrities who reached the top position in their careers got married in a destination wedding. Their love affair, which did not enter into a marriage bond in 2017, ended with many twists and turns. Kohli-Anushka released a teaser-like song on the occasion of their third wedding anniversary, expressing their love every time the occasion arose.
On December 11, the couple tweeted congratulations to each other on the occasion of their third anniversary. The tweet on this occasion received a tremendous response. Anushka recalled the joy of being a mother, saying, "Our three-year bond .. we are going to become three soon." Netizens and Virushka fans are reacting to it.
Here is the teaser released on this occasion. While the song 'Peeru V Tu' was playing in the background .. when Anushka gave the entry .. 'My wife .. can I say it again, my wife .. even though she was a child till morning .. has she grown up like this now .. she is my wife', the video says .
The captivating video captures the feelings that reflect their sweet bond and impresses everyone. A full video of the song, which was just a teaser, has also been released. The song sung by Harshdeep Kaur and Mohan Kannan was released on YouTube on December 17.