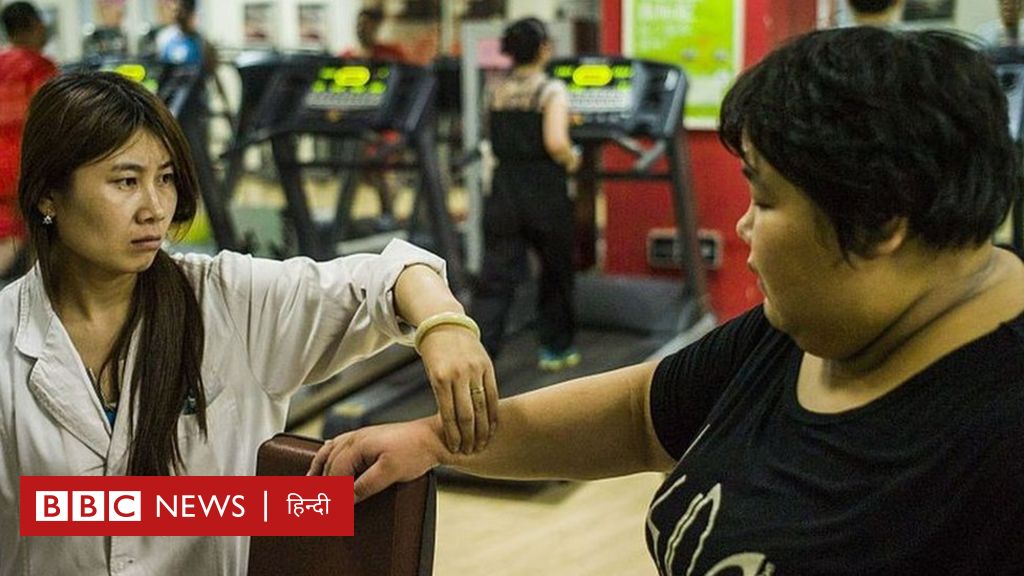 According to an official report of China, half of the adult population in China, ie more than 500 million people are overweight.
Since 2002, there has been a big jump in this figure. At that time, 29 percent people were overweight.
In recent decades, China's rapid economic growth has changed people's lifestyle, food and exercise habits.
In October, the Chinese government had told about a plan to combat obesity.
Obesity increases the risk of many diseases like heart disease, stroke and diabetes.
The problem of obesity is also at the center because studies related to the corona epidemic have shown that people with obesity have a higher risk of severe symptoms and death of Kovid-19.
On Wednesday, the National Health Commission report revealed that more than 50 percent of adult people have been placed in the category of overweight, out of which 16.4% people are suffering from obesity.
The reason given in the report is that people have reduced physical activity. Less than a quarter of the people exercise only one day a week.
One of the reasons for increasing obesity is eating more of non-vegetarian food and also eating less of fruits.
Nutritionist Wang Dane in Harbin city told the AFP News Agency that many adults in the country now exercise less, stay under pressure and their working hours are not even right.
China is not the only country where the number of obese or overweight people has increased recently.
Earlier this year, the World Health Organization said that obesity levels in the world have increased threefold since 1975, including in low- and middle-income countries.
According to the estimates of the World Health Organization, in 2016, at least 40 percent people were overweight and 13 percent were obese.
A small Gulf country like Qatar is also one of the most affected countries, where more than 70 percent of people are overweight or struggling with obesity.