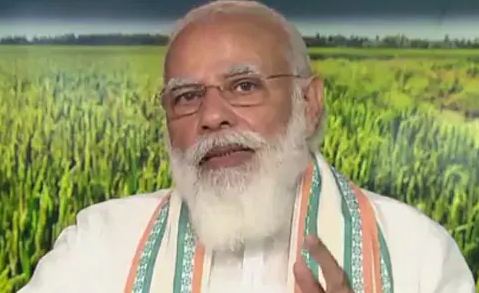 PM Modi to interact with farmers: Concerns of farmers against the new agricultural laws .. is working to reduce. Central Government. Prime Minister Modi has already announced that the farmers will not be bothered with the new laws. He himself is preparing to discuss with the farmers. Prime Minister Narendra Modi will meet Uttar Pradesh farmers on December 25 to mark the birth anniversary of former Prime Minister Vajpayee. BJP has said that it will organize Kisan dialogue programs in more than 2,500 areas in Uttar Pradesh.
Prime Minister Narendra Modi has already spoken to farmers in Madhya Pradesh. Laws were not brought overnight, and there were decades of negotiations and consultations to make them. Prime Minister Narendra Modi has said that farmers have been demanding for decades for the laws that have been brought in and that these promises will be seen in the past manifestos of political parties. He said the Opposition had no objections and was deliberately misleading the farmers.
On the other hand, the protests by farmers on the borders of Delhi against the agricultural laws brought by the Center reached its 25th day on Sunday, December 20, 2020. Farmers continue to protest relentlessly, even in the bone-chilling cold. Despite repeated talks between the farmers and the government, they were unsuccessful. They are demanding the complete repeal of the new laws. Farmers. Thirty-three farmers have died of various causes since the unrest began. Farmers' associations paid tribute to the martyrs.