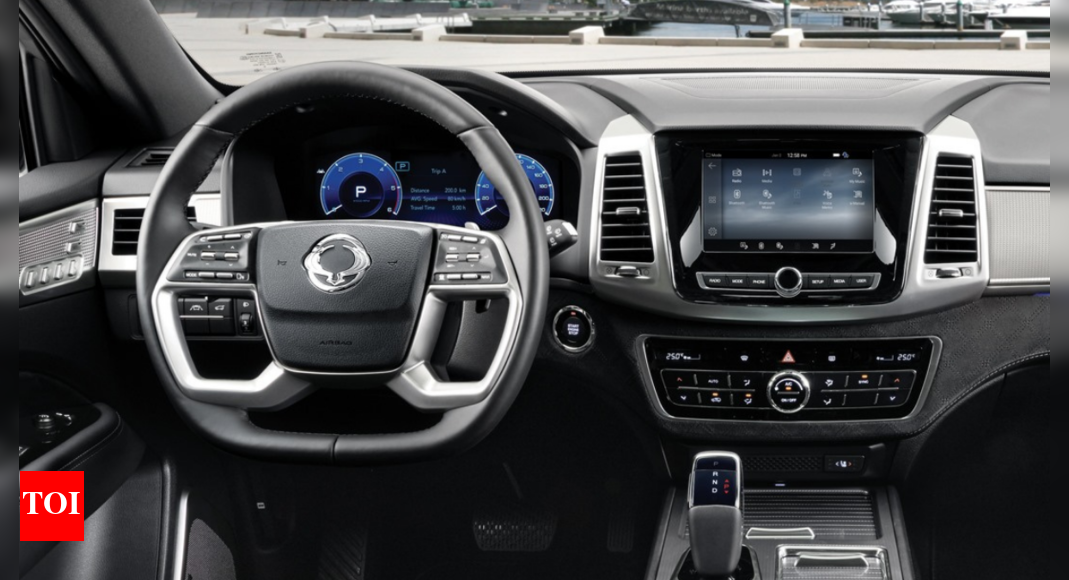 NEW DELHI: Mahindra & Mahindra announced Tuesday that the loss-making Korean SsangYong Motor Company had missed repayment of a total of KRW 60 billion (approximately Rs 408 billion) in loans.
Mahindra & Mahindra (M & M) announced in an application for approval that South Korea was listed
SsangYong
The Motor Company (SYMC) has outstanding loans totaling 100 billion Korean won (approximately 680 billion rupees).
SYMC has outstanding loans of KRW 60 billion (approx. Rs 408 billion) from JP Morgan Chase Bank, KRW 10 billion (approx. Rs. 68 billion) from BNP Paribas and KRW 30 billion (approx. 204 billion rupees) from Bank of America.
"Of the above total outstanding with these banks, SYMC has missed repayment of … loans totaling approximately KRW 60 billion (approximately Rs 408 crore) due and payable on December 14, 2020 were." added.
M&M said, "While the company has committed to fund the above bank loans, its ultimate liability will be limited to what is not reclaimed by SYMC."
It added that "by paying the company's fees to the banks, the company becomes subject to all of the banks 'rights against SYMC and the company becomes and is entitled to the banks' role as a creditor." all rights that the banks had against SYMC in relation to these loans. "
In April of this year, M&M announced that its board had rejected a proposal to inject SYMC with new equity.
SYMC management and union had applied for KRW 500 billion (US $ 406 million) in funding from the Mumbai-based auto major over the next three years.
Mahindra acquired the loss-making SYMC in 2010, but has not been able to turn it around since then, despite several attempts.
M&M currently owns nearly 75 percent of the Korean company and has invested over $ 110 million since then.
SsangYong
has struggled with deteriorating earnings since 2017 when it went into the red with a net loss of 66 billion won versus a net profit of 58 billion won in 2016.
In 2018, the net loss rose to 62 billion won and rose to 341 billion won in 2019.
M & M's shares traded on BSE at 712.95 rupees each, 0.12 percent higher.