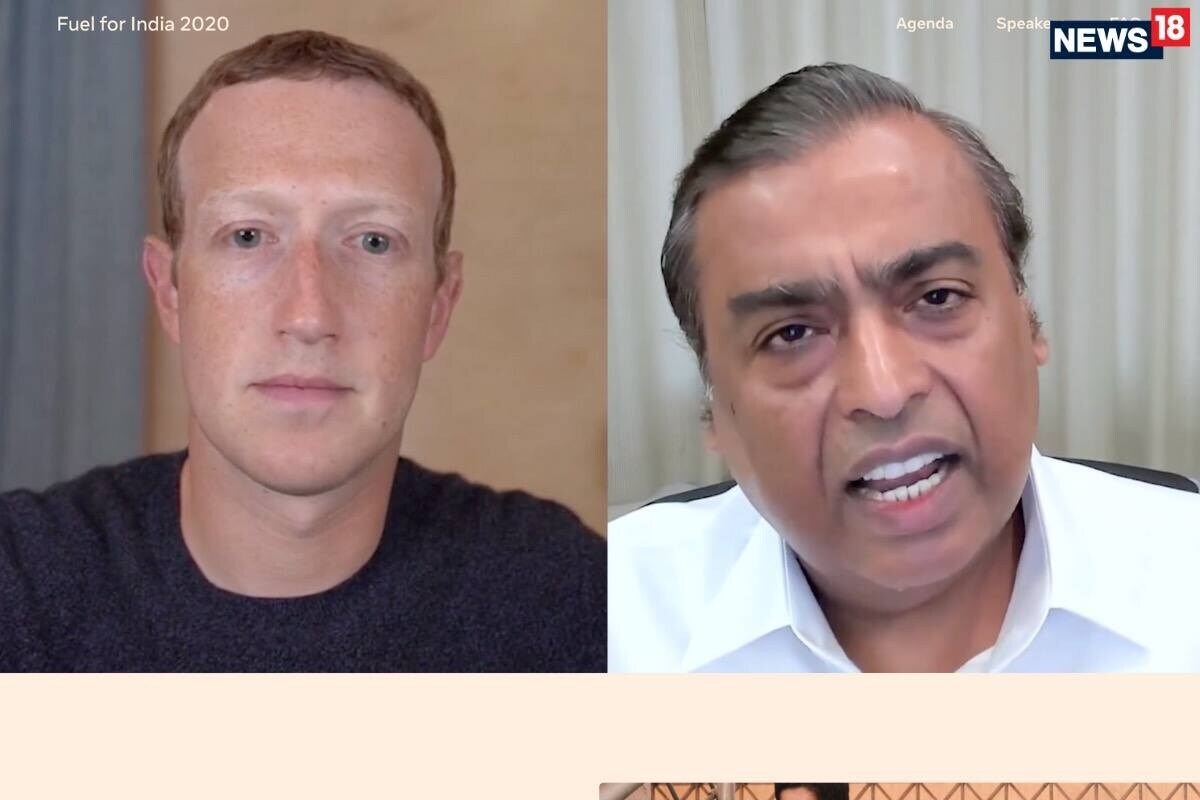 Facebook Fuel for India 2020 Event LIVE Updates:
Social media giant Facebook on Tuesday 15 December
Fuel for india 2020
(Facebook Fuel for India 2020) is hosting Invent. In this event, Facebook Chief Mark Zuckerberg and Reliance Industries Chairman and Managing Director Mukesh Ambani (Mukesh Ambani) are talking about opportunities in India. Mark Zuckerberg and Mukesh Ambani are discussing the role of digitization and small businesses in accelerating India's economic growth.
Facebook's Chief Revenue Officer David Fisher has given this information. Fisher said that India is the only country where Facebook has taken minority shares in companies like Misho and Unacademy to promote digital innovation. Fisher said that Facebook is committed to investing in India for a long time. For this, she will continue to offer new solutions for businesses, so that they can help them to grow and grow their online presence.
Disclaimer – News 18 Hindi is part of Reliance Industries' company Network 18 Media and Investment Limited. Network 18 Media and Investment Limited is owned by Reliance Industries.
Keep refreshing this live blog for news and updates related to Facebook Fuel for India 2020 event …