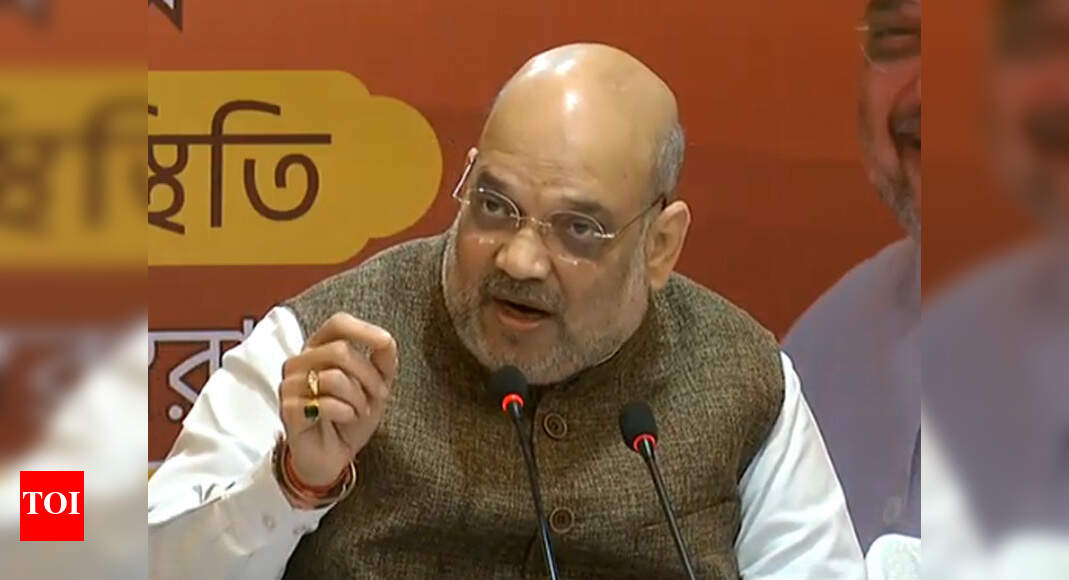 NEW DELHI: Minister of the Interior of the Union Amit Shah Prime Minister struck back at West Bengal on Sunday Mamata Banerjee on the "insider-outsider" debate, claiming that the next prime minister will be a "son of the soil" from the BJP.
In a firm answer to the "outsider"The debate fueled by the TMCShah said the BJP had enough local faces to face the ruling party and no one had to come from Delhi to defeat Mamata.
"I think Mamata di forgot a few things. When Mamata di was in Congress, did she refer to Indira Gandhi as an outsider? Did she use the term for the then Prime Minister PV Narashima Rao or Pranab Da?" asked Shah.
The TMC denounced BJP as a party of outsiders ahead of next year's gathering polls. It has also attacked the Saffron Party for using central ministers and leaders from different states to campaign for politics.
Pointing out several BJP heads of state sharing the stage with him, Shah claimed his party had enough firepower to lead the fight to the ruling TMC.
"I want to tell the people of Bengal that this is an attempt to create an illusion. Mamata didi, nobody has to come from Delhi to defeat you. A leader from Bengal will fight you and the next prime minister will be the son of Bottom if BJP is elected to power, "said Shah.
Live updates: Amit Shah visits Bengal
Shah also accused Mamata of promoting "conservative thinking" by fueling the debate around outsiders.
"Does Mamata Didi want a country where people from one state cannot go to the other? Didi, the people of Bengal will not accept such conservative thinking," said Shah.
He also attacked the Mamata Banerjee government for infiltrating Bangladesh.
"The TMC can never stop the infiltration because it believes in appeasement policies. Only the BJP can stop it … Mamata Banerjee supports the farmers' protest, but does not allow Bengal cultivators to take advantage of centralized programs Way to infiltrate the federal structure? "He said.
Shah strongly condemned the recent attack on BJP President JP Nadda's convoy, saying that Banerjee had failed to control the legal and regulatory situation in the state.
He also claimed the center had the right to call state IPS officials to be responsible for the security of the central deputation.
"The center has the right to send a letter (IPS officers to the central deputation) to the state government … if you have any doubts, you can go through the rules," said Shah.
(With entries from PTI)