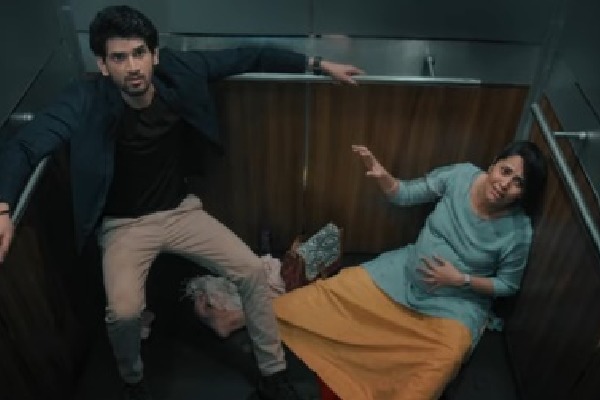 Superstar Mahesh Babu today released the motion poster of the movie 'Thankyou Brother' starring Anasuya as pregnant. Anasuya and Ashwin are trapped in the lift and this look shows that they are scared to death. The music sounded like they were both in big danger.
The film is being produced by Taraknath Bommireddy along with Magunta Sharath Chandrareddy under the banner of Just Ordinary Entertainments. The film is directed by Ramesh Raporthi. It is learned that the movie poster has been released recently. The film, which has already completed shooting, is set to release next year.
Mahesh Babu tweeted that he is happy to release this movie poster. That said this look is very thrilling. The film unit thanked Mahesh Babu for releasing the movie poster. Anasuya also responded by saying 'Thank you Mahesh Babu Sir'.