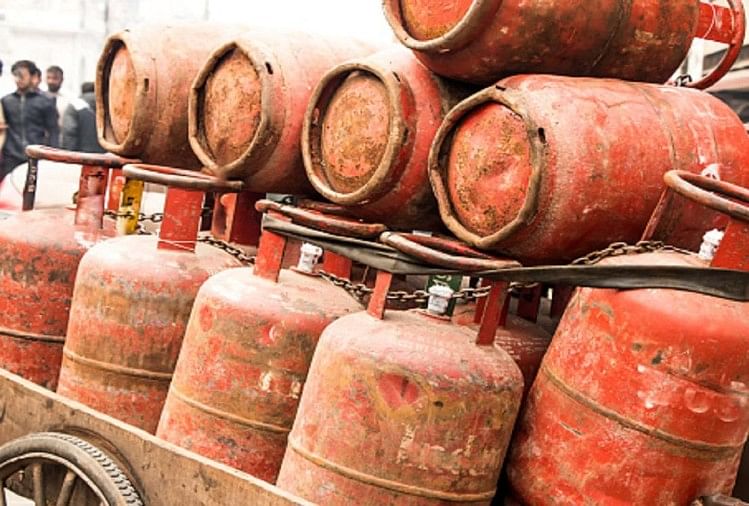 Business Desk, Amar Ujala, New Delhi
Updated Tue, 15 Dec 2020 10:49 AM IST
Oil companies review the prices of LPG cylinders every month. The tax varies from state to state and the price of LPG varies accordingly. Oil marketing companies of the country have increased the price of LPG LPG Cylinder with subsidized 14.2 kg by Rs 50. At the same time, the price of the five-kg short cylinder has increased by Rs 18 and the cylinder of 19 kg has been increased by Rs 36.50.
14.2 kg cylinder price

According to information received from the IOCL website, the 14.2-kg non-subsidized LPG cylinder in Delhi has now become Rs 644. It costs Rs 670.50 in Kolkata, Rs 644 in Mumbai and Rs 660 in Chennai. Whereas earlier the price of cylinders in these cities was Rs 594, Rs 620.50, Rs 594 and Rs 610 respectively.
Price of 19 kg cylinder
The price of 19 kg commercial gas cylinder has also increased. In the country's capital, Delhi, it has become Rs 1296. In Kolkata and Mumbai it has increased by Rs 55 to Rs 1351.50 and Rs 1244. In Chennai, it has risen by Rs 56 to Rs 1410.50. Earlier, the prices in these cities were 1241.50, 1296.00, 1189.50 and 1354.00 respectively.
Government gives subsidy on 12 gas cylinders
Currently, the government provides subsidy on 12 cylinders of 14.2 kg for each household in a year. If customers want to take more cylinders than this, they buy them at market price. The price of a gas cylinder changes every month. Its prices determine factors such as average international benchmarks and changes in foreign exchange rates.
This is how you can check LPG prices
To check the price of LPG cylinders, you have to go to the website of the government oil company. Companies here issue new rates every month. (https://iocl.com/Products/IndaneGas.aspx) On this link you can check the price of your city gas cylinder.