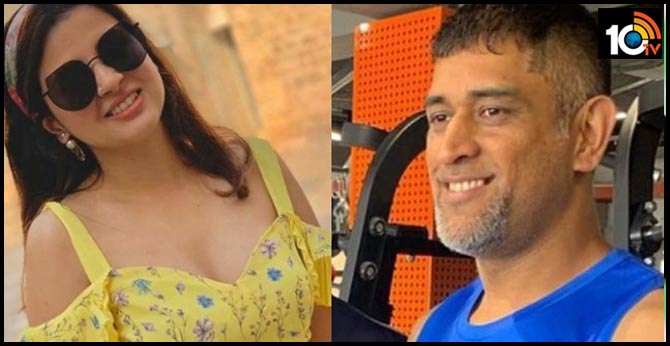 Mahendra Singh Dhoni's wife Sakshi Dhoni made harsh remarks. 'The lockdown has made people squeal,' he said. Do you know why these comments were made? In the past, there have been comments that wicketkeeper-batsman Dhoni will retire from international cricket. The witness, who denied that they were true, once again made harsh comments on the trolling taking place with the hashtag #DhoniRetires.
'These are just rumors. I can understand that the mental state of the people of Lockdown has been confused, "he commented. It is noteworthy that this tweet was put up and deleted for a while. This is not the first time a witness has reacted to Dhoni's retirement. In September last year, Dhoni also responded to trolling on the future on social media. These are called rumors.
After the 2019 World Cup semi-final match, there were many suspicions that Dhoni would not enter international cricket. Teamindia lost that match. Those who expected Dhoni to hold the bat and appear at the crease in the Indian Premier League were left disappointed. The IPL 13 season has become questionable as the league has been canceled.
Dhoni is the only one left in the squad for the T20 World Cup. If not, it will also be postponed due to the COVID-19 epidemic and the legend will have to wait a few more months to appear in the Indian jersey.
Read: India Vs Australia Test on December 3 ..?